PAID FOR POST
More voices from the retail industry
Retail stores have always been focused on delivering a great experience to their customers and building relationships that create long-lasting loyalty.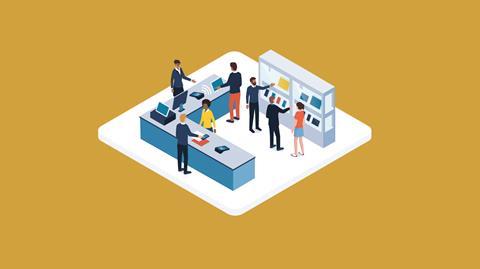 But what does that look like in the current environment?
Post Covid-19, there are going to be lasting behavioural changes in the way consumers shop because of concerns around health and safety. And this is going to have a profound impact on retailers' P&L.
For example, some of their well-meaning efforts for contactless shopping delivered through self-serve commerce, such as self-checkouts and scan-and-go, have resulted in an increase in theft and shrinkage, impacting store KPIs.
Future stores must drive superior omnichannel engagement and convenience, empowering customers to shop on their own terms
The introduction of omnichannel offerings such as buy online, pick-up at curbside (BOPAC) and buy online, pick-up in-store (BOPIS) have also placed an additional burden on stores to fulfil orders and service increased returns. But this is the new reality.
Future stores must drive superior omnichannel engagement and convenience, empowering customers to shop on their own terms.
We believe that six themes will power future stores:
Experiential stores delivering convenient, immersive and self-serve experiences.
Differentiated member engagement through hyper-localised assortments, personalised journeys and contextual rewards.
Always-on stores for uninterrupted experiences through autonomous IT operations that can monitor devices, applications and the infrastructure in real time and resolve issues without human intervention. It can also ensure safety and compliance though automatic patch updates, etc.
Cognitive workforce management for automatic and seamless integration of the associate lifecycle from talent acquisition and induction to AI-delivered training.
Omnichannel orchestration for unified customer journeys, with robotics assistance in areas such as pick-and-pack and fulfilment.
Future payments and checkout through unified commerce, digital payments and cashier-less stores.
The onus of making shopping engaging and exciting while not losing sight of safety will largely lie with retailers.
The entire retail business model will have to be re-aligned to macro environment changes.
This includes new stakeholder (consumers, communities, regulators, partners and businesses) expectations and the overall ecosystem.
Delivering safe, connected, experiential retail without adversely impacting P&L calls for a new operating model powered by algorithmic retailing.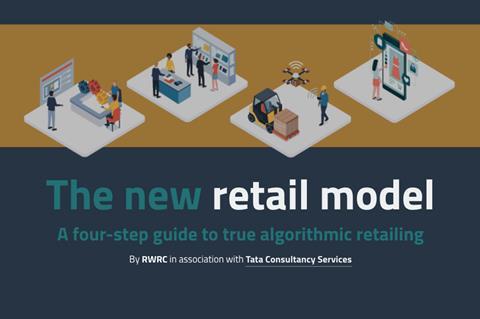 Want to hear more about why algorithmic retailing is the future? Read Retail Week's digital guide The New Retail Model to discover:
The four key steps to achieving an algorithmic-led strategy
How AI will transform merchandising
Why algorithmic retailing will ensure a great customer experience
Case studies on Yoox, Kingfisher and Walmart.

Our mission is to help customers achieve their business objectives by providing innovative, best-in-class consulting, IT solutions and services, and to make it a joy for all stakeholders to work with us. For more information, please visit tcs.com/retail