PAID FOR POST
More voices from the retail industry
Consumer spending habits are changing. But to thrive, businesses need to be resilient and adaptable, says Gary Rohloff, co-founder and managing director of Laybuy

Covid is changing the way we shop. With our high streets having been closed for most of the past year, online shopping has become an increasingly important way for us to buy the goods and services we want and love.
Recent Office for National Statistics research suggests that 87% of UK adults shopped online in 2020, with sales figures reaching a staggering £100bn. And while credit cards used to be one of the few options available for paying for goods online, this is no longer the case. In fact, there is a payments revolution underway as consumers turn their back on high-interest credit, and embrace buy now, pay later (BNPL).
According to the latest figures from Worldpay, BNPL is now the fastest-growing online payment method – accounting for more than 5% of all ecommerce spending. This has seen the BNPL market treble in size in 2020, with 5 million people using BNPL since the start of the pandemic.
Zero interest fees
What makes BNPL so attractive to consumers? BNPL allows consumers to buy the goods they want now but stagger the payments over several weeks. Best of all, when using BNPL, consumers don't pay interest. When a customer pays for a good using BNPL, the provider pays the merchant the full cost of the item at the point of sale on their behalf. The customer then pays the BNPL provider back in regular, equal instalments.
"Nearly one-third of adults in Australia now have a BNPL account"
BNPL providers make their money by charging merchants a small transaction fee at the point of sale, similar to credit-card transaction fees. In return, merchants are provided with a risk-free and easy-to-use credit option that they can offer to their customers, helping them lift their sales, increase conversion rates, and improve average transaction values. Unlike store credit, BNPL providers are responsible for making all the lending decisions and they assume all the repayment liability associated with a purchase.
No wonder BNPL is exploding in popularity, and not only online, with a growing number of stores offering BNPL in store. In Australia, almost one-third of adults now have a BNPL account and, while still in its infancy in the UK, it is rapidly becoming the payment method of choice for many consumers.
Easier budgeting
If you are in retail, you simply can't afford to ignore this payments revolution. But remember, not all BNPL providers are created equal, and it is important retailers select a provider that aligns with their company's values. BNPL providers were established to make peoples' lives easier, help enable their lifestyles while also giving them a tool to better manage their personal finances by making budgeting easier.
As a key industry player, Laybuy was involved in the Financial Conduct Authority's Woolard Review. We welcome the recommendations put forward by the review, which will establish minimum standards across all providers to ensure customers are treated fairly.
Laybuy is simple to use and can position retailers to take advantage of the growing popularity of BNPL, which is only going to accelerate. With consumers demanding more choice, Worldpay predicts that BNPL will account for 10% of ecommerce by 2024. Is your business ready to take advantage of the coming BNPL payment revolution?
Gary Rohloff is co-founder and managing director of Laybuy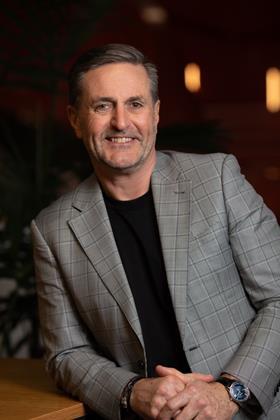 Gary Rohloff co-founded Laybuy in New Zealand in 2016 with his wife and two sons and has served as managing director since. He is responsible for the overall management and strategic direction of the company. He is typically based in the UK to help drive Laybuy's growth in this key market but is currently based in New Zealand given current Covid-19 travel restrictions.
Prior to launching Laybuy, Gary held a number of CEO roles in the retail industry, including Number One Shoes, Warehouse Stationery and EziBuy. Gary also has experience in the financial services and banking sector with treasury roles.