PAID FOR POST
More voices from the retail industry
While there is no way to future-proof a business, retailers can become future-ready by embracing new technologies and ways of operating. Diebold Nixdorf's Matt Redwood says Co-op's recent leveraging of self-service tech should act as an inspiration to others.
As countries around the globe continue to adapt to the massive social, economic and health impacts of the pandemic, retailers are reminded of the need to plan and prepare for the unexpected.
Retailers must remain connected to their consumers and establish flexible channels throughout their stores, from back-end operations to front-end processes, in order to successfully navigate this new environment while also delivering the service experiences customers have grown to expect.
Let technology drive efficient consumer experiences
Today's consumers expect an efficient retail experience that gets them in and out of a store as quickly as possible.
As such, IT services will only become more essential in retail to accelerate transformation for better, safer and faster consumer-centric journeys.
Having dedicated, proactive service processes, such as remote monitoring, advanced analytics and proactive maintenance of self-service and point-of-sale (PoS) systems, can ensure that possible IT failures are detected and mitigated at an early stage and the highest availability of touchpoints is achieved.
The combination of integrating modern services and advanced technology allows retailers' self-service networks to deliver the best performance and ensure that a consumer's journey remains as seamless and as efficient as possible.
What retailers can learn from Co-op
Co-op, one of the world's largest consumer co-operatives, partnered with Diebold Nixdorf to enhance its customer shopping journeys through remote monitoring and resolution of its self-service and PoS technology.
A comprehensive managed services solution has resulted in remote resolution of nearly 80% of Co-op's self-service maintenance tickets and has contributed to achieving 99% uptime of all self-service and PoS systems.
Leveraging Internet of Things (IoT) technology and cloud-based analytics like this allows retailers to manage self-service technology at scale in any environment and deliver accelerated agility as the environment changes.
Meet consumers where they are – with a self-service approach
As the retail industry continues to evolve, store digitalisation – like that which Co-op has integrated – will be a key driver of flexibility and agility.
Implementing self-service solutions can reduce friction in consumer journeys and make interactions between staff and customers more efficient.
Given public health officials' recommendations to maintain social distance and minimise contact with others, self-service technology ensures speedier consumer transactions and shorter lanes.
"As the retail landscape continues to evolve, the consumer's experience will remain an important factor in establishing continued engagement and loyalty"
It essentially increases the checkout speed to improve the shopping experience while also benefiting the retailer with a more efficient operational and payments handling model.
As the retail landscape continues to evolve, the consumer's experience will remain an important factor in establishing continued engagement and loyalty.
Today's environment has accelerated the adoption of self-service retail solutions, including digital apps, mobile self-scanning and self-checkout, by both retailers and consumers, highlighting new reasons to value this technology.
Given this acceleration, it is imperative that retailers adapt a flexible approach to their strategy in order to listen to, anticipate and respond to their customers' expectations and environmentally imposed factors by implementing technology that gives consumers the control they desire.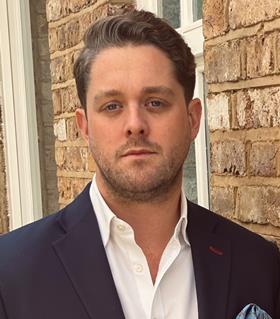 Matt Redwood is global head of self-service at Diebold Nixdorf


Diebold Nixdorf is a global leader in driving connected commerce for the retail and financial industries. The company automates, digitises and transforms the way people bank and shop.