PAID FOR POST
More voices from the retail industry
The brains behind department store Selfridges was a man ahead of his time, says Completely Retail managing director Lucinda Kelly. Here she examines quotes from Harry Selfridge that are incredibly relevant to retail today.
Harry Selfridge's unconventional approach changed retail altogether. He was a visionary. He didn't just bring us the future we know, he predicted it.
Despite the times in which he lived – and the fact that he had no way to know just how far technology would take us – he predicted what is happening here and now. Here's the proof.  
"People will sit up and take notice of you if you will sit up and take notice of what makes them sit up and take notice"
Upon Harry Selfridge's arrival in London, he was shocked by what he found in the shops and knew that he could do better. So, in 1909, he launched the first-ever Selfridges store.
He then covered all bases with his strategy, from treating his employees well, to turning shopping from a perfunctory trip into an enjoyable all-day event.
He revolutionised not only workplace ethics, but also greatly supported women. Proving that what he had to say was relevant to his time, but is also true now.
"Treat [the customers] as guests when they come and when they go, whether they buy, or not"
Harry Selfridge coined the phrase "The customer is always right". It wasn't until years after his death that psychologists became interested in the phenomenon's effect on sales. We now know:
People buy more when they're given free stuff.
People feel obligated to respond in kind when someone does them a favour.
People talk about a product 20% more when they're given it for free, according to the American Marketing Association
"Excite the mind and the hand will reach for the pocket"
Harry Selfridge knew how to create value beyond product; in the community gathering spaces he created gardens, classes and other activities for women.
He saw value in these experiences "whether or not they buy".
Engaging visitors with an experience to create a relationship with a long-term customer – sound familiar? That's exactly how someone would describe experiential marketing today.
"Now that you see it, what will you do with it?"
So many retailers nowadays forget Harry Selfridge's messages. The recollection –the emotional connection – matters hugely.
While it may seem intangible, we can measure this with hard numbers now. Footfall, heatmaps, followers – and so much more – can be leveraged to gain insights on what your space is really doing for you.
At Completely Retail, we conducted an evaluation of the brand and retailer enquiries that came into our platform, and notably 30% were seeking leases for shorter-term bookings.
On top of this, there has been a spike in brands seeking the spaces to create experiences.
It appears that the convergence of offline and online means that offline is the place to create the memorable experience where customers are driven to online where the transaction can take place.
If we contacted Harry Selfridge today, I wonder what his take on it all would be.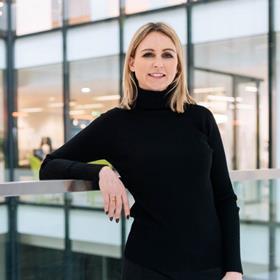 Lucinda Kelly is managing director of Completely Retail
Completely Retail has just launched Completely Flexible, a marketplace of retail units available for bookings under two years.

Supporting retailers in finding their next shops through our 24/7 completelyretail.co.uk digital listing platform and award-winning Completely Retail Marketplace events.
View full Profile