PAID FOR POST
More voices from the retail industry
With sustainability now front of mind with consumers, Liam Downes, director of strategy and customer success at Tryzens, has four tips to help brands embrace this cultural shift.
Carbon-footprint data has become an important, serious part of consumers' purchase psychology.
In fact, Tryzens research has shown that 83% of UK consumers and 84% of consumers in Australia and New Zealand expect the brands they shop with to have sustainable practices.
Here are four key themes that brands can learn from to help create a more sustainable future.
1. Understand your impact
It may seem obvious, but taking the time to truly understand where your brand can create the most impact – and aligning your goals to these areas – is a crucial step in your journey.
You should look at your end-to-end supply chain to understand where you can make improvements and develop a clear target of what you want to achieve.
There are many sustainability frameworks and reporting tools that you can leverage to help you make sense of this information and work through solutions.
2. Communication is key
These are the most important things any brand can do:
Act transparently
Demonstrate that you are trying to be better
Acknowledge your duty of care towards the environment
If you're not authentic, your sustainability journey can easily be seen as another marketing message by customers and they will quickly become wary if it is perceived that way.
Rather than boasting about your achievements, be transparent about your progress and don't be afraid to acknowledge that there's still some way to go. Take your customers on that journey with you.
"Your customers should have full visibility of your environmental impact"
By being clear in your communications across the board, from messaging on your website through to product labelling, your customers should have full visibility of your environmental impact.
Help them take that step further by educating them on how they can be more environmentally responsible after purchase too, such as through recycling or repair initiatives, or care guides.
3. Inspire your teams
Many retailers are seeing an internal shift from employees that want to spearhead change in line with their values.
Just as you take your customers on a journey through clear and transparent information, it's equally important to rally your teams, particularly on a store level.
Your customer-facing teams are your biggest advocates, and retailers are seeing much success in the conversations that staff have with customers about products and brands.
These authentic interactions that happen on a deeper, more human level assure your customers that your sustainability initiatives are not just a marketing ploy and there is a genuine desire for change.
4. Seek regular customer feedback
Open up the conversation with your customers through regular feedback surveys to really get their thoughts on where you might be able to improve your sustainable practices.
Allow them to hold you accountable if they notice an area where you could do better, from product to packaging and fulfilment.
One clear aspect is that being a sustainable brand is no longer a niche but an expectation.
Ethical and sustainable behaviours should no longer be an afterthought, but an essential part of product development and the design process.
The story of your product is now intrinsic to the purchase itself. Companies that don't embrace this change and adopt a cultural shift will soon be left behind.
Liam Downes is director of strategy and customer success at Tryzens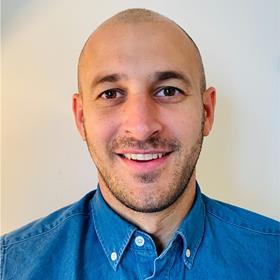 Liam Downes is a digital leader with more than 18 years' experience in retail with some of the UK's leading brands, including Shop Direct Group, L'Oréal, The Body Shop and Hush Homewear.
As director of strategy and customer success at Tryzens, he delivers strategic consultancy and on-demand services while ensuring clients are receiving a best-in-class experience.

Tryzens is an international digital commerce agency. Our mission is to accelerate client success and growth across all channels, leveraging our expertise, insights and digital-first principles to deliver compelling experiences that delight and engage customers.