PAID FOR POST
More voices from the retail industry
The key drivers to an outstanding customer experience that promotes loyalty and provides a financial boost can be broken down into five simple steps.
You know the feeling: stores to visit, people to call, meetings to attend, to-do lists as far as the eye can see. The list is endless, but you thrive on it, don't you?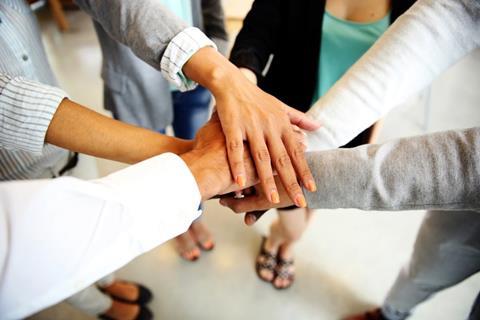 The thrill of getting stuff done, making things happen, juggling ever-changing priorities, being successful.
Business is great when everything is organised, the information is flowing and we get a buzz from solving problems.
However, it isn't always so great. When the information flow fails us, the lack of clarity and uncertainty about what needs to be done can mean we find ourselves firefighting – a feeling unfortunately all too familiar for many retailers.
Stressed teams feeling 'out of control' quickly lose their motivation. When our colleagues lose their mojo it makes it nigh on impossible for them to deliver an excellent customer experience.
And, it's our store colleagues, the people out at the coalface delivering the customer-facing operations, who we rely on to enable a great customer experience – a topic explored in Mobaro's recent white paper.
Customer experience in focus
Of course, the reason we focus on great customer experience is because it is proven to underpin customer loyalty and financial performance. It is therefore essential that the operational teams have the motivation to deliver.
"When our colleagues lose their mojo it makes it nigh on impossible for them to deliver an excellent customer experience"
However, management and head office teams are often closer to the brand values and proposition than colleagues at the coalface.
How can retailers ensure that stores feel engaged and empowered, to maximise their motivation, while also ensuring efficient and effective operational implementation from visual merchandising to promotional campaigns to legal compliance?
Ultimately, we can break it down to:
Getting the right information to colleagues at the right time.
Encouraging stores to speak up and ensuring they feel heard.
Having access to mission-critical information, turning insight into action.
Explaining that 'retail is detail' and customer experience depends on us all playing our part.
Nurturing a customer-centric culture that encourages continuous improvement.
Case study: Pizza Hut Restaurants
Pizza Hut Restaurants is a superb example of a business focused on using information to turn insight into action, driving out ongoing operational improvements for the benefit of its customer experience and financial performance.
Its ongoing assessments help make sure that all restaurants live up to standards, and are also used to coach staff in efficient and effective delivery.

Mobile compliance auditing, real-time monitoring and cloud-based task management.