PAID FOR POST
More voices from the retail industry
Fraudulent activity is on the rise and retailers are bearing the brunt. Sift's Jane Lee shares the scale of the problem and the actions businesses can take to mitigate the risks
Disruption is a great equaliser. While the world grinds against the ongoing pandemic, retailers are still figuring out how to best serve new audiences and keep up with accelerated demand for integrated, digital customer experiences — regardless of their pre-Covid business models.
These changes, though proving profitable for many retailers, are not without a renewed risk of online fraud.
Cybercriminals are increasingly turning to automation to execute larger attacks worth bigger payouts, and all at inhuman speed. While known strategies such as adding friction to the user journey can stop some fraud, they can also prevent customers from making purchases, resulting in lost revenue and higher false positives.
Retailers need a more comprehensive understanding of what they are facing online because bricks-and-mortar loss prevention tactics — even adapted for the digital landscape — were never designed to fight automated abuse at scale.
1. Fraudsters are making bigger bets
Between 2019 and 2020, the average value of attempted fraud attacks increased by 70%.
With the pandemic having driven more consumers online and disrupting the predictability that risk teams and tools depend on, fraudsters are sneaking in higher-value purchase attempts that are difficult to detect with rules-based systems.
2. They are making more bets
Thanks to the past 18 months of rising digital retail traffic and transactions, fraudsters are not just attempting to steal more at once — they are attempting to steal more, period.
Cybercriminals are increasingly turning to automation to overwhelm trust and safety teams and systems. Between 2020 and 2021, the retail fraud rate jumped by 50%.
3. Account takeover is the fraud economy's weapon of choice
Between the second and third quarters of 2020, account takeover (ATO) surged by 378%. That number is not settling down, even as we head towards two full years of pandemic-driven changes to how retailers do business.
The fraud economy — the global, interconnected network of fraud vectors, cybercriminals and hackers' tools that threatens merchants every day — frequently produces ATO attacks, which are responsible for billions of pounds in losses around the world each year.
4. Consumers prioritise security over loyalty
Depending on the type of retail fraud occurring — ATO, payments fraud or content scams — between 33% and 56% of consumers surveyed by Sift said they would abandon a brand for a competitor if they became a victim of fraud as a result of visiting that company's site or app.
5. Friction fights fraud and guts profits
Adding friction to the user journey is a great way to stop some types of fraud – as long as retailers do not mind losing genuine customers in the process. Most consumers will try no more than three times to make a purchase before leaving for a competing app or website, with 47% willing to abandon their cart if they were to experience any issues attempting a purchase.
View our infographic here for more on these and other retail fraud statistics, as well as expert insight into how digital retail fraud works, how it is maturing and scaling, and why omnichannel merchants are turning to real-time machine learning to keep their customers secure without sacrificing growth.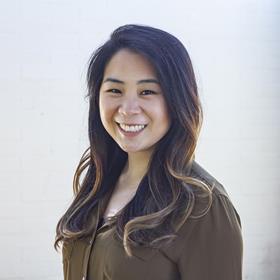 Jane Lee is trust and safety architect at Sift.

Sift is the leader in digital trust and safety, empowering digital disruptors to Fortune 500 companies to unlock new revenue without risk. Sift dynamically prevents fraud and abuse through industry-leading technology and expertise, an unrivaled global data network of 35 billion events per month, and a commitment to long-term customer partnerships. Global brands such as Twitter, Airbnb, and Twilio rely on Sift to gain competitive advantage in their markets.