PAID FOR POST
More voices from the retail industry
With the festive period on the horizon, avoiding costly errors during this critical time can save retailers huge sums, says Alex Graf, founder and co-chief executive of Spryker.
Black Friday, Christmas, Cyber Monday – every retailer knows that getting end-of-year Sales right is vital – especially as 20% to 30% of retailer's annual sales happen during this period. And yet even some of the world's biggest retailers have suffered from preventable website malfunctions and overloaded ecommerce systems during big online Sales.
How can your business avoid these mistakes? Read on to discover the top five lessons to be learned from high-profile ecommerce retailers when it comes to end-of-year Sales.
The importance of end-of-year Sales
Unsurprisingly, retailers can be tight-lipped about exact loss numbers, but Forbes reported that for an apparel company one hour of a site being down accounts for $4.5m (£3.25m) of lost sales.
Aside from the huge potential earnings loss, website malfunctions also risk something even more valuable – your customer lifetime value: 91% of customers that have a bad experience simply never return, according to 1st Financial Training services.
Yet, according to a 2020 Forbes survey, more than 100 retail IT managers said that 72% of their customers experienced slow load times during the holidays.
Even without a technical malfunction, poor user experience due to an unprepared commerce system isn't going to impress your customers or your bottom line. However, the good news is that these common ecommerce mishaps are entirely preventable.
Let's take a look at five high-profile examples of seasonal ecommerce mishaps to see what we can learn and how your business can avoid making the same mistakes.
To make sure your business feels confident approaching seasonal Sales, pay attention to your ecommerce technology, your team communication and your customer service.
1. J Crew
J Crew experienced a five-hour website crash on Black Friday in 2018, resulting in an estimated loss of $700,000 (£500,000) in sales.
Lesson: Make sure your ecommerce has a scalable hosting solution, such as AWS or Google Cloud Platform, to handle traffic and sales increases during seasonal spikes.
2. Costco
Costco's website went down for 17 hours on Thanksgiving 2019, affecting 2.65 million users with a potential loss of up to $11m (£8m).
Lesson: Check in early with your hosting provider to review your service level agreement and record how long it takes for them to respond – this is a good indication of how long your site could be down should the worst happen.
3. Walmart
Technical issues affected around 3.6 million Walmart shoppers on Black Friday 2019 and cost the retailer an estimated $9m (£6.5m) in lost sales.
Lesson: Make sure to stress-test your website well in advance of any big Sales days by adding load to your website and seeing how it performs, paying particular attention to load time.
4. Amazon
While not technically an end-of-year business failure, Amazon suffered from hours of site outages just 15 minutes into Prime Day in 2018, resulting in more than $72 million (£52m) in lost sales and thousands of unhappy customers.
Lesson: Create a clear plan of action in case of website malfunction to mitigate any brand damage, such as error page banners, apologetic email campaigns and angry tweet reply drafts.
5. Macy's
Macy's credit card payment system went down for six hours on Black Friday in 2018, resulting in huge – but undisclosed – financial and customer losses.
Lesson: Stress-test your payment processing system and ensure your marketing and pricing teams are aligned to avoid discount mishaps.
It's never too late to replatform
If your current platform isn't up to scratch, then you should consider migration. Check out the 2021 Gartner Magic Quadrant report to evaluate the best ecommerce software providers in the industry.
Alex Graf is founder and co-chief executive of Spryker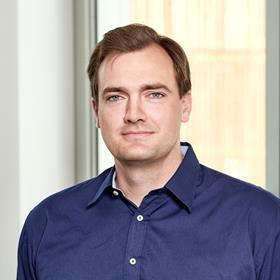 Alex Graf is a commerce industry visionary with more than 20 years of experience analysing business trends and providing valuable insights to business leaders through numerous articles and books, including the industry benchmark The E-Commerce Book.
Often a speaker at commerce and technology events, Graf also runs his own successful blog and podcast, Kassenzone. Prior to founding Spryker, he co-founded numerous companies including Etribes, Europe's leading Amazon agency Factor A, and Hamburg-based About You.


Founded in 2014, Spryker enables companies to build sophisticated transactional business models in unified commerce including B2B, B2C and enterprise marketplaces. It is the most modern platform-as-a-service (PaaS) solution with headless and API-based architecture that is cloud- and enterprise-ready and loved by developers and business users worldwide.