PAID FOR POST
More voices from the retail industry
Javier Lopez, head of vertical solutions EMEA at OKI Europe, explores the future of print in the retail environment as countless digital technologies come to market.
Every now and then, local supermarkets might surprise their customers by moving things around. While it can be frustrating trying to work out where weekly essentials are now located, the changes are usually made to benefit the customer.
The truth is that retail environments are always changing and, given the quantity of retail technologies coming to market, we can expect even greater changes in our shopping experiences.
When OKI Europe conducted a survey at a number of retail events across Europe for the Retail Visions for the Future 2020-2023 Report, it found that more than half of attendees (51%) were representing technology start-ups.
"After browsing online, 60% of consumers across the EMEA region still prefer to make their purchases in store"
This figure highlights the recent explosion of tech products and services developed to help retailers create stronger connections with consumers and enhance the in-store customer experience.
Even in the age of online shopping, one-click ordering and next-day delivery, customers still see the appeal of shopping in store.
After browsing online, 60% of consumers across the EMEA region still prefer to make their purchases in store, so it's little wonder there's a thriving market for in-store technologies.
But is there still a place for print in the store of tomorrow?
Sign of the times
Print has always provided so much value for retailers, but now new digital technologies are emerging in its place.
French hypermarket E.Leclerc and garden and home improvement chain Leroy Merlin are both rolling out digital price tags throughout their stores.
Digital signage is another technology retailers are beginning to implement. Dutch clothing brand Hunkemöller has rolled out the application in stores across Europe.
How retailers engage and connect with consumers and influence their purchasing decisions could become increasingly reliant on new and emerging technologies, but these solutions demand heavy investment and rely on robust internet connections that require a lot of costly bandwidth.
Any internet downtime could impact the shopping experience, whether customers are relying on digital signage to find the whereabouts of products or on digital price tags to know how much they cost.
When budgets are low and the range of technologies to choose from is becoming increasingly vast, retailers must ask themselves whether they need to invest in them or whether they can continue to rely on tried-and-tested methods.
An emotional connection
Printing visual communications in store can help retailers enhance connections with consumers and increase basket value easily and affordably, without the need to invest in expensive new technologies that demand energy and bandwidth, as well as taking up valuable space and ultimately increasing the cost of operations.
According to a neuroscientific study that set out to measure how the human brain responds to different types of marketing, printed collateral commands a stronger emotional connection than digital collateral. This is because print generates a lower cognitive load.
What's more, people are able to focus more easily on printed materials, meaning longer, more detailed messages can be communicated more effectively while inciting a positive emotional response.
"The impact of print and digital working in unison is greater than the impact of using just one of the two options"
From in-store signage to vouchers, coupons and direct-mail campaigns, retailers can expect a higher level of engagement with consumers than they would have through purely digital methods.
However, combining both print and digital is the most effective method. According to the study, the impact of print and digital working in unison is greater than the impact of using just one of the two options.
For retailers that aren't ready to invest so heavily in digital in-store technologies, there is still plenty of value in print. Even for those retailers who are investing in digital, leaving print in the mix will generate the most successful results.
The power of print
Digital and printed collateral can be leveraged in different ways to achieve the best in-store customer experience.
While digital signage or shelf labels would require significant investment, retailers can achieve stronger results by printing signage such as hanging banners, floor banners, shelf wobblers and labels quickly and cost-effectively.
Digital technologies, on the other hand, can make easy work of collecting customer data in store. Retailers can analyse that data to understand which types of products and promotions customers are most interested in learning about.
Signage printed in-house can support initiatives that encourage customers to willingly hand over their data.
Using this data, retailers can follow up with heavily personalised offers and product recommendations through mixed-media campaigns using printed direct-mailers and email to truly capture their attention.
It's therefore clear that print will have a place in the store of tomorrow.
It can be a quicker, more effective alternative to emerging technologies such as digital signage, but it can also work alongside them, helping retailers to build stronger connections with consumers while increasing basket value.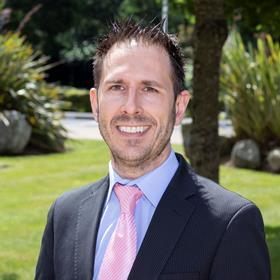 Javier Lopez is head of industry vertical solutions EMEA at OKI Europe
Stay abreast of what's in store for the retail industry over the next three years – download the Retail Visions for the Future 2020-2023 Report.

OKI Europe is a global printer manufacturer enabling businesses to create professional-quality print applications in-house, with award-winning digital LED printers and printing solutions.