PAID FOR POST
More voices from the retail industry
Retailers in the beauty sector must adapt to lockdown trends, says Magdalena Jablkowska-Citko, research director at Harris Interactive UK.
It's been well documented that people have spent less effort on personal appearance amid the global pandemic. Between the shutdown of major commerce channels and fewer face-to-face interactions, it's easy to understand why.
However, as we move beyond lockdown and inch toward a semblance of normalcy, it raises the question: how will this affect beauty habits and consumption going forward?
To understand changes in the beauty landscape, our team surveyed a sample of 1,000 nationally representative females across the UK with a specific focus on regular buyers of beauty products and those who claim an interest in beauty.
For beauty brands, we came away with three key takeaways:
1. Adapt to changing behaviours
With people spending time away from the public eye, it should come as no surprise that 46% of respondents said they removed body hair less often and 45% washed their hair less often. And because of this across-the-board decrease in previously habitual beauty behaviours, there was a decrease in overall consumption.
While consumption will normalise as people spend more time outside their homes, brands shouldn't dismiss these changes entirely.
We asked respondents to highlight the changes they made to their beauty routine during lockdown and one theme rose to the top. Across all behaviours, respondents elected for a more natural approach to beauty.
37% went more natural with their makeup
31% wore less perfume
27% stopped/cut down on styling hair with heat tools
24% went more natural with hair colour/style
Beauty consumers are keenly aware, now more than ever, of the long-term effects of the ingredients they put in or on their bodies. Likewise, they're more interested in DIY beauty products and self-care.
Whether in store or online, brands would be wise to create zones that are dedicated to products in tune with consumers' emerging needs.
2. Mirror shifting shopper channels
With 54% of women making beauty purchases online before the pandemic, the shift towards ecommerce was already in motion. During the pandemic, that number shot up to nearly seven in 10.
More than a quarter of respondents say they will buy more products online compared with before the pandemic and that number will continue to grow higher.
When buying online, where are beauty consumers going? Above all, they prefer to buy from broader retailer sites (39%), rather than beauty-specific retailer websites (18%) or a brand's own website (12%). Why? Here's what respondents said:
52% said it was due to better offers
49% said it was due to better prices
46% liked the ability to buy all the products they need at the same time
35% said the site rewards their loyalty
As digital-native Gen Z ages into adulthood, ecommerce will continue to grow in importance.
Businesses and brands in the beauty space need to optimise their digital and ecommerce offerings in order to keep pace.
This also extends to the creation of online tools that help engage consumers and meet their needs, such as AI for testing makeup colours from afar.
3. Align to evolving media habits
Whether it's through social media channels (50% in aggregate) or brand/store websites (49%), respondents made it clear that online sources have the greatest impact on beauty-product purchasing.
As you might imagine, that's even truer when looking at 18- to 24-year-olds in isolation; 85% of respondents in this group said they're influenced by social media when buying beauty products. Which individual social media channels are most impactful?
58% selected Instagram
50% selected TikTok
49% selected YouTube
Instagram still leads the way, but the rise of platforms like TikTok and YouTube shows that a variety of different content types are engaging younger beauty consumers.
For brands in this industry, it's crucial to have an understanding of evolving beauty habits in order to ensure that marketing messages are seen in the right places.
To learn more about how you can aid your new product development, download our latest e-book here.
Magdalena Jablkowska-Citko is research director at Harris Interactive UK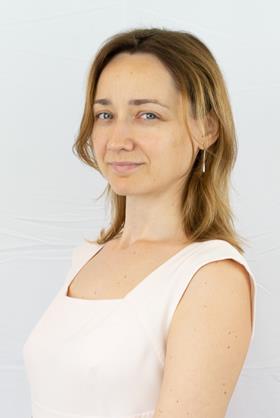 Magdalena Jablkowska-Citko has more than 15 years' experience in market research, with a strong blend of quantitative and qualitative expertise across the globe. She specialises in FMCG, health and beauty and pharmaceutical sectors managing strategic relationships with a number of global accounts.
She feels passionate about innovative digital solutions and developing consumer and shopper insights to effectively drive business decision-making, and she believes that staying up to date with trends and actively shaping them is one of the key principles of success in supporting customers in the area of innovation.

Toluna delivers real-time consumer insights at the speed of the on-demand economy. With a commitment to leading by technology innovation, Toluna revolutionises market research and empowers clients with the agility to instantly conduct quantitative and qualitative research. By combining global scale and local expertise with innovative digital solutions and award-winning research design, Toluna helps clients explore tomorrow, now.