PAID FOR POST
More voices from the retail industry
When it comes to supply-chain logistics, mid-sized businesses must work together to ensure they keep up with the ecommerce boom, says Wincanton managing director of digital and efulfilment Paul Durkin.
More than one in three UK retail sales took place online in February 2021 – a record high. This stat comes from the Office for National Statistics (ONS), whose recent retail sales report put what we all know into clear view: ecommerce is booming.
There's no doubt that the Covid-19 pandemic has accelerated the shift from physical shelves to virtual ones, but the trend has been here for some time.
UK consumers demand the convenience, choice and overall value of online shopping, and as technology progresses the reliance on clicks will only grow.
A dystopian future of empty high streets is, however, unlikely – the experience of real-life shopping cannot be easily replicated online. But parallel to this, the increasing importance of ecommerce will stay on its trajectory, even as shops reopen their doors to the public.
Moving beyond Covid-19
The retailers that have emerged in the best shape from the past 12 months have been those with mature online fulfilment channels.
Those able to pivot resource and scale at pace seized the opportunities available, leaving less agile competitors behind.
This is not to say that the race is over. Larger retailers and pureplay online brands had the capital and infrastructure to maximise their ecommerce presence, but mid-sized businesses and those reliant on stores are on different journeys.
"This collaborative approach will give mid-sized and emerging brands a route to build from the events of 2020"
Shared fulfilment facilities, such as The WEB – Wincanton's new ecommerce hub – offer the capacity and capability needed without the high capital investment and timescale to deliver.
It's this collaborative approach that will give mid-sized and emerging brands a route to build from the events of 2020.
By working together, often facilitated by a supply-chain partner, cost-to-serve is made more manageable through shared access to space, technology and essential logistics services – such as automated picking, returns and carrier management.
In years to come, we'll look back on the past 18 months as being pivotal for UK retail. If this period has taught us anything, it's that nobody can truly go it alone.
Find out more about The WEB – Wincanton's new efulfilment facility, which offers shared-user, high-volume automated ecommerce fulfilment capacity on a flexible term.
Paul Durkin is managing director of digital and efulfilment at Wincanton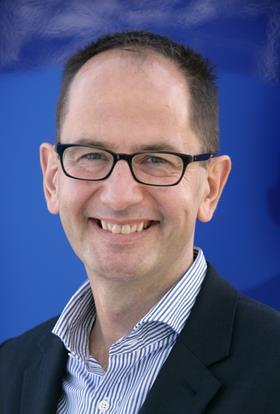 Durkin is responsible for growing customer delivery propositions across all sectors including retail, consumer, grocery and construction.
Over the past 10 years, Durkin has established Wincanton as a market leader in one- and two-person home-delivery and carrier management services with clients such as Ikea, M&S, Wickes and Screwfix.
Before joining Wincanton, Paul spent 16 years in third-party logistics services in the UK and Asia. He has a passion for developing people and chairs the CILT's Aspire foundation.

Wincanton is a leading British supply chain solutions company. The group provides business-critical services including storage, handling and distribution; high-volume efulfilment; retailer 'dark stores'; two-person home delivery; fleet and transport management; and network optimisation for many of the UK's best-known companies. It is active across a range of markets including food and consumer goods; retail and manufacturing; ecommerce; the public sector; major infrastructure; building materials; fuel; and defence. With almost 100 years' heritage, Wincanton's 19,600-strong team operates from more than 200 sites across the country, utilising 3,500 vehicles.