The impact of the pandemic has forced retailers to rethink their fulfilment strategy – and AI should be at the heart of it, says Akash Gupta, CTO at GreyOrange.
A decade's worth of digital adoption happened in a matter of days because of the pandemic. In retail, online has been the only way for consumers to shop from their favourite brands for most of the past year.
As shoppers were forced to shift their habits to entirely digital, the change also had to be reflected in warehouses and distribution centres.
But this was easier said than done and many distribution centres didn't update their legacy systems to match new consumer habits and expectations. Instead, they went into overdrive trying to process mass online orders and couldn't cope with the demand.
To make matters worse, social distancing guidelines and heightened sick leave disrupted entire distribution centre operations.
Retailers have learned they can't afford the long-term damage caused by mass disruption. It impacts every inch of the distribution centre from efficiency and productivity to employee engagement and customer experience.
What's more, they now understand that they need to adjust their strategies to manage sudden peaks and drops in consumer demand.
Preparing for seasonal peaks
We may not know when or if a global crisis of this scale will reoccur, but even managing the demands of seasonal peaks, such as Black Friday and holiday sales, requires efficient fulfilment centre operations to get orders out to customers as quickly and as effectively as possible. The ability to do so will determine business success.
Indeed, more than half (57%) of consumers have said that three late orders would be enough to put them off purchasing from the same retailer again.
Robotics powered by AI can accurately pick multiple orders from inventory stacks and move them across the distribution centre to the exact location where they need to be handed over to shipping partners.
AI-driven robots can work 24/7 and process multiple orders at any one time, and partner with a human workforce to support faster fulfilment that creates the downstream effect of boosting overall customer experience and loyalty.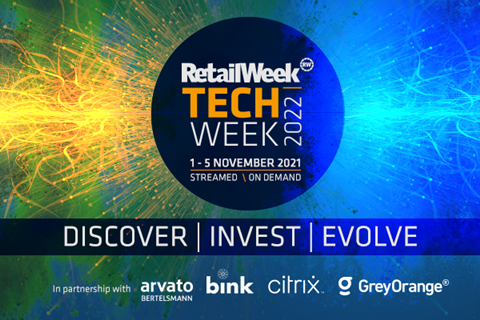 Tech Week
GreyOrange general manger for EMEA Nigel Lahiri will be appearing at Tech Week on November 4. Book your free place now.
Managing labour shortages
With the pandemic, social distancing at distribution centres became a top priority for the safety and wellbeing of warehouse associates.
Packing in more people to support higher demand simply wasn't a safe option. Whenever demand peaks, workforce shortfalls result in significant struggles to get mass orders out of the warehouse on time.
AI-powered robotics can help by doing the literal heavy lifting within the distribution centre. The technology can fill the gap for missing employees, continuing business as usual and scaling up capability using the same number of robots when demand peaks.
What's more, innovation can empower employees to upskill and take on higher responsibilities while the robots focus on repetitive and manual tasks.
Key to business recovery
Meeting customer demands and delivering an exceptional experience will determine which retailers sink or swim in the new digital era of retail.
A large part of achieving that is down to an effective fulfilment operation that can meet individual customer needs. And this must continue regardless of global or local circumstances or risk consumers shopping elsewhere.
By integrating AI software and robots into their fulfilment operations, retailers can rest assured they can continue to deliver an exceptional experience made up of fast and accurate deliveries.
Consumer habits are constantly changing so by having a technology in place that can be easily scaled and adjusted according to future disruptions or market changes, retailers will continue to meet their customers' needs and satisfy their workforces.
Akash Gupta is chief technology officer at GreyOrange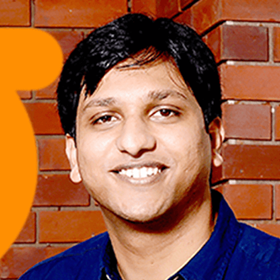 Akash Gupta is GreyOrange's chief technology officer and one of its co-founders, and is central to GreyOrange's culture of innovation.
His primary focus is driving research and development, and attracting the brightest talent globally as the company uniquely blends AI, software design, robotics, mechanical engineering, electrical engineering and data science to transform fulfilment for companies worldwide.
Gupta leads innovation across three R&D centres in the United States and India from its Delhi headquarters.

GreyOrange is a global company that modernises order fulfilment through AI-driven software and mobile robots, built together so they co-operate in deciding on and executing warehouse activities that maximise payoffs and minimise tradeoffs to create the highest yield.