PAID FOR POST
More voices from the retail industry
As we all attempt to navigate our way through the Covid-19 crisis, retailers in particular have had their worlds turned upside down.
The pandemic has changed daily life for billions of people around the world. Many retailers have had to rapidly adjust to major changes in both the social and economic landscape as a result.
Stores providing essential goods such as food and medicines are seeing unparalleled demand, while general merchandise and specialist retailers are facing closed stores and double-digit sales declines.
One thing that is clear from the events of the last few weeks is that – after those working in healthcare and personal care – retail workers are the unsung heroes of this crisis.
Working in environments that the rest of us are told to avoid as much as possible, an army of retail workers has packed lorries, stacked shelves, collected trolleys and scanned baskets to keep the nation fed.
What has been the impact on store operations?
As I've engaged with senior retail leaders over the past few weeks, I have witnessed a range of emotional and practical responses. Most prominent is the desire and need to stay connected with your team.
Most retail organisations pride themselves on being great communicators and they inherently understand the importance of having thousands of people working together towards common goals.
"The need for real-time solutions that enable two-way dialogue with clear measures of execution has never been greater"
However, the pandemic has highlighted to many how most retailers are lacking in effective communication tools. Trying to manage a pandemic across thousands of stores using email is a challenge many are now facing – and wishing they were not.
The need for real-time solutions that enable two-way dialogue with clear measures of execution has never been greater.
Ways of working are rapidly evolving. When was the last time a store had to close for more than a day? Or you changed opening hours across the whole estate? Or implemented an entirely new cleaning routine?
Under normal circumstances, changes like these may happen once every few years and take months of planning and implementing. Many retailers have had to execute these things in the space of a few days.
The retail labour market has transformed almost overnight, with availability, demand and working hours almost unrecognisable. Here are some of the challenges I think are at the top of retailers' minds:
45,000 new positions have been created to satisfy the upswing of demand. How do you safely onboard these employees and schedule them accurately?
Retailers are scenario-planning to prepare for the possibility of large percentages of their teams being off sick with Covid-19. How do you corporately maintain visibility of store coverage to identify and mitigate risks?
Established and valued employees are changing their working hours on a daily basis to help onboard new team members or step in to cover key tasks. How do they do this in a simple and effective way that benefits them and you?
How technology can help
The current situation has highlighted where retailers have gaps in how they communicate and engage with their employees. Now is not the time to rewrite your technology strategy, but the impact of Covid-19 will continue to inform boardroom decisions for years to come.
Understanding how employee-centric technology can add value and how others are already unlocking that value is an important part of visualising a post-Covid plan. Here's what I think should be at the top of the list:
Address complexity: A landscape of interconnected legacy IT solutions is inefficient and hard to manage for employees. Creating an employee-centric digital workplace enables a single source of truth for communication, operating practices and schedules, leaving managers and employees free to focus on critical activities.
Plan better: Without effective labour planning tools, the scheduling of staff is left to experience or chance. The current situation has highlighted how complex this task is in many stores and how little visibility most corporate offices have of staff coverage and availability. Making effective decisions in a rapidly evolving situation, especially without visibility of labour availability, is challenging. Modern workforce management solutions enable the end-to-end planning, scheduling and pay of employees. On average, this reduces time spent managing these processes by 75%.
Communicate effectively: Two-way communication between management and employees is essential in times of crisis. All retailers need to have a solution in place to make it easy for employees to communicate their ability to work, their availability for shifts in their home location and local stores, and any illness that might keep them at home. Employees can easily chat with their colleagues or managers in real-time in a safe and secure way. Equally, management can keep staff informed with updates direct to the employees' own mobile devices. This allows all staff, regardless of whether they are able to work or if they have changed working locations, to stay connected and up to date.
Execute well and consistently: Succeeding against Covid-19 will be a marathon, not a sprint, and store operations will need to continually evolve. Solutions that enable real-time, targeted communication with tracking of execution and feedback can add enormous value right now. Whether it is tracking the onboarding of new staff or implementing new cleaning routines, having transparent visibility and tracking completion makes everyone's lives easier.
Retailers right now would be forgiven for falling into chaos and failing to keep up with demand. But everyone in retail, from head-office staff to frontline store colleagues, must be applauded for bravely adapting their strategies, supporting their communities and working overtime to remain open in these times of dramatic change.
Join our Retail Week Digital Roundtable on April 28: Communicating with Frontline Employees in Times of Crisis.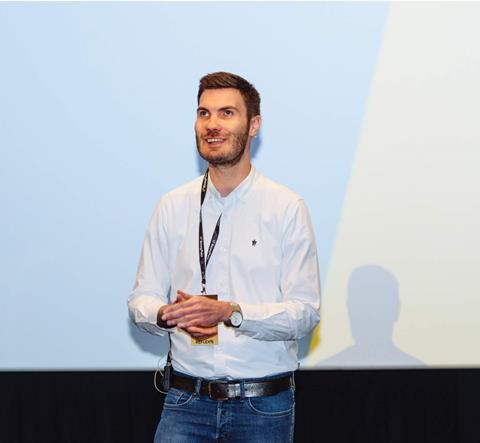 Dave Lancefield is senior vice-president – EMEA at Reflexis
Connect with Dave here.

Reflexis Systems, part of Zebra Technologies, is the leading provider of intelligent workforce management, execution and communication solutions for multi-site organisations in retail, food service, hospitality and banking.