Energy bills have risen by a whopping 37% in the last three years – bad news for the energy-intensive retail sector that needs plenty of power to ensure retail spaces provide comfortable shopping experiences.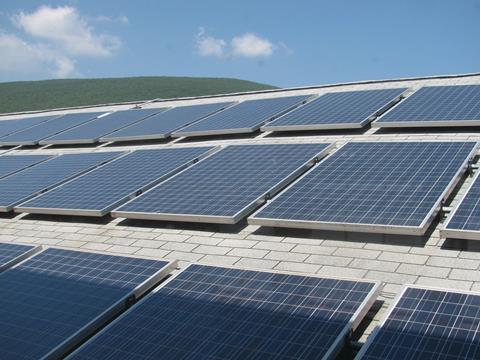 With current electricity price inflation, the energy costs for a sizeable retail space such as Westfield Stratford would increase from £7m to £12m by 2024. Energy bills are getting out of control.
Consequently, more retailers are considering alternative, cheaper energy sources.
Over the last six years, for instance, storage company Big Yellow Self Storage has installed 16 solar PV roof systems across its roof spaces, providing up to 20% of its electricity demand.
Solar energy can be a simple, clean and cost-effective way to power a retailer's stores.
It only needs light not heat, meaning stores do not need to be in a sunny environment – the UK gets enough light to make it worthwhile.
With so much enormous, functionless roof space on warehouses, there could be an opportunity for retailers to save money by solarising their roof space.
Yet Ofgem statistics show that only around 400 commercial-scale solar PV systems have been installed out of approximately 1.8 million commercial properties in the UK, largely due to the difficulties companies face when considering whether to opt for solar roofs.
But the industry is responding and launching new approaches that are set to help retailers go solar.
Suzanna Lashford, head of commercial UK sales at solar provider Solarcentury, says: "We believe many retailers understand the benefits of going solar – Ikea, Sainsbury's, Walmart, Greggs and Big Yellow Self Storage are all now benefiting from long-term reduced running costs."