In order to be seen as a destination, retailers first need to consider what they are a destination for.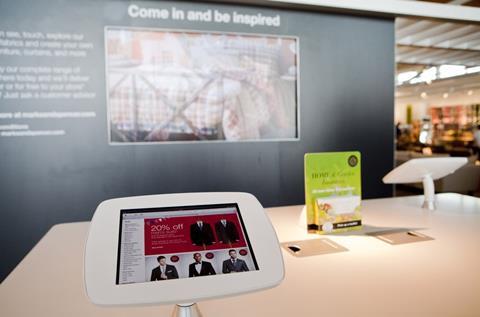 Today, bricks-and-mortar stores are left to do the one job online can't currently deliver on – providing a physical experience where you can interact with the products and speak to people face-to-face.
Toby Richards, planning director at direct and digital agency Publicis Chemistry, says technology can be both a great enabler and an enhancer of this experience once the role of the destination has been clarified.
He says: "It's not just about product, but the whole brand and shopper promise. For some it's about instant convenience, such as click-and-collect, while for others it can be about showcasing a new range to discover, where technology can help locate the product and point of sale marketing communications can play an active role in and out of store."
For retailers, the opportunity is to give shoppers "permission to interact". One idea, he adds, could be to turn the idea of the selfie into the "shelfie" to capture product content on your mobile.
"It's taking a simple consumer norm that gets destinations acting as a showcase," Richards says.
A DIY store could have installation advice next to the product, while for stores that are more about product showcasing, retailers should focus on stories and engagement.
In-store material should change frequently, ensuring customers are kept interested, and social media and mobile technologies should also be used.