Traditionally retailers have not targeted male shoppers as much as female ones, but over the past few years the online menswear market has exploded.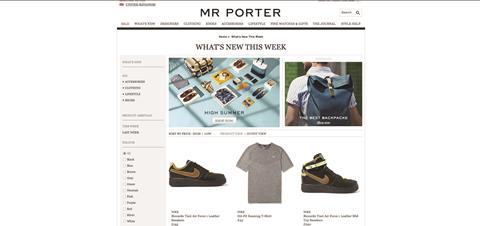 Recent research from Mintel revealed that the menswear industry now contributes £12.9bn to the UK economy, and with the market growing rapidly, there are huge opportunities for retailers to benefit from this fashion-conscious customer base, if they market products to them correctly.
Mark Haviland, managing director of Rakuten Marketing Europe, says 85% of men now prefer to shop online rather than the high street.
One of the most appealing aspects about online shopping for men is the ability to analyse and compare items across a number of sites easily and quickly, he adds.
However, brands cannot target men in the same way they target women online. Haviland says: "Women are usually more focused on value and new trends, whereas men prefer to read up on product descriptions and invest in classic styles.
Access to the right depth of information and ease of experience is key for male shoppers, so retailers need to ensure that they deliver messages in the right formats and environments."
In addition, over 50% of men in the UK have dedicated shopping apps installed on their tablet devices, according to the research. To sell to men, retailers should ensure that their site is mobile- responsive and their apps are transactional. Haviland says: "By selling through content-rich and mobile optimised shopping sites, retailers can offer a smooth multichannel brand experience."