How can retailers design for Generation Z shoppers who are in a constant state of partial attention?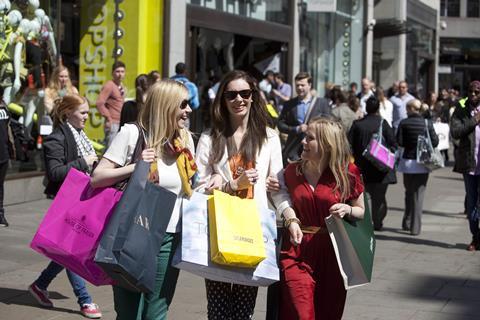 Generation Z shoppers are not a new species. In many ways, they're just like the teens of previous generations, but with new tools to express their identities, discover new information and influence their peers.
They expect constant innovation, want to be involved with the creative process and seamlessly shop between platforms.
Generation Z's path to purchase can be broken down into five categories: discovering, browsing, decision-making, buying, and show and tell.
They begin by identifying potential purchases: scanning social media, price-checking across websites and making digital scrapbooks.
They plan store visits and seek approval from their peers, delaying gratification in case something better comes along.
Cash-poor but savvy, Generation Z have no shame in using bargain websites to pick up a good deal.
After purchase, they will immediately connect with their peers via social media.
Alasdair Lennox, creative director, Europe and Russia at design agency Fitch, says: "Fundamentally, the old rules of retail no longer apply. Only seamless retail experiences will engage these discerning consumers."
Lennox adds that the physical allows consumers to get hands-on in the creative process.
The human meanwhile creates a sense of empathy and support around your brand that only real people can provide, whether it's face-to-face, over the phone, or through digital tools like instant messaging.
Finally, the digital aspects of retailing use technology to enhance the shopping experience. It also provides infinite choices and tells your brand story.