As in-store fulfilment becomes increasingly mainstream, retailers must make sure staff are well equipped to provide services such as click-and-collect and ship-from-store.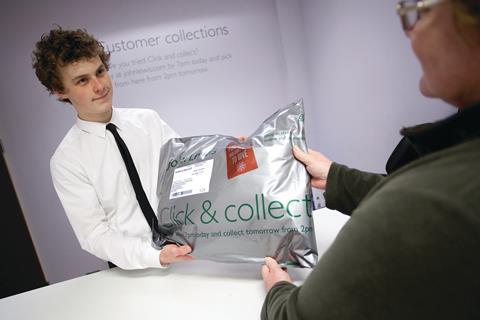 These need to be well integrated into business processes, and retailers need to clarify who gets credit for online sales.
Verdict Research predicts the click-and-collect market will grow by 82% in the next five years, so retailers need to ensure that they have the structures and training in place to meet that demand.
"In-store fulfilment allows retailers to improve customer experience while increasing sales by 20% on average. To realise these benefits retailers must give store staff the training and the right tools to efficiently pick in-store inventory for orders," says eBay Enterprise's vice-president of international Michael Kliger.
"Retailers should also aim to be efficient when processing orders by handling them first thing in the morning before customers arrive."
In-store fulfilment should make things easier for staff and customers alike, but full commitment from store staff is required to make this a reality. "Retailers should adapt incentive structures to ensure that staff's role in fulfilling ship-from-store orders is recognised and encouraged, with a portion of such sales credited to the staff who process online orders," says Kliger.
In-store fulfilment can benefit retailers in many ways and, if used properly, click-and-collect can boost sales. "Customers opt for click-and-collect because they want to enjoy in-store shopping with added convenience. Retailers need to realise this, and prioritise engagement with these customers" says Kliger.
Customers can often be persuaded to make additional purchases once they've come into a store, and retailers should train staff to make the most of that opportunity.