Branded retailers – particularly fashion retailers – often find it hard to find an optimal price position for their customers.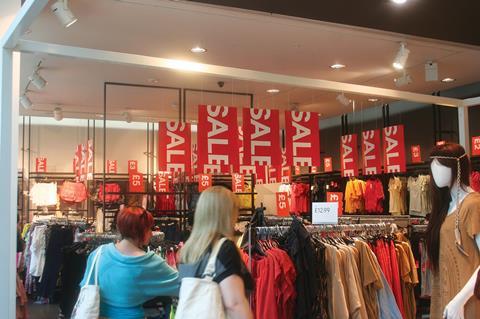 Shoppers tend to harshly compare branded items' prices to other brands in the arena.
"Misalignment between price positioning and customers' brand perception, combined with competitive pressure, typically results in higher discounts, lower sales at the regular price and higher returns of goods," said Francesco Leone, managing director at AlixPartners.
He adds retailers should rethink price positioning in line with both customers' brand perceptions and competitors' pricing strategies, as this can be an easy way to boost sales.
A three-step approach is the best way to revisit a pricing strategy. First, an analysis of sales data and competitors' pricing is needed.
Internal data should be analysed, and from this retailers can identify both poor-performing products and ineffective price ranges.
Emmanuele Pedrotti, director at AlixPartners, says: "Always use your competitors as a benchmark for pricing."
Once you have an idea of what items are performing poorly, drop the prices by an appropriate amount.
The next step is to run a test in a few selected stores. Improve visual merchandising to drive traffic to the lower prices. Now this sales data can be compared to other stores on a weekly basis.
"Although you will have reduced gross prices, it's likely that net prices will be in line with last year due to lower discounts," Leone says. "In turn, you will manage to attract customers who previously didn't dare to come to the cashier to ask for a price discount."