Consultancy Capgemini has reported that mobile sales had doubled in 2013 to £3bn. Should retailers be worried about what this growth in mobile shopping means for the high street?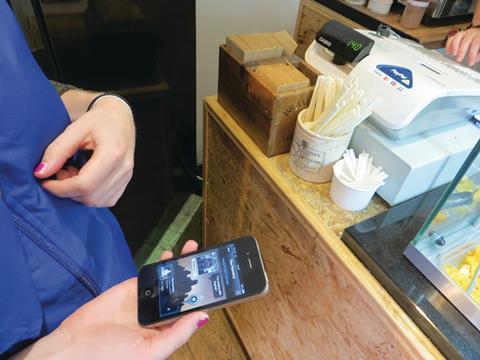 Alan Gabbay, founder of local shopping app Udozi, says that consumers are becoming increasingly price savvy, and the boom in smartphones means it has never been easier to find an item you see in-store online.
He says: "There are apps out there that even enable users to scan a barcode when in-store and instantly check to see if it is cheaper online, which can undermine the high street by driving sales away."
But smartphones have also changed consumers' shopping habits in more positive ways, with more than 17 million UK shoppers buying regularly via mobile.
Consumers feel increasingly time poor, meaning that often the only chance they have to shop is on their phones. Gabbay says: "Taking time out to browse the shops is often a luxury, but waiting days for a delivery is also undesirable.
That's why mobiles can be used to help people quickly find what they need, reserve and collect them in-store on the same day.
So in that respect mobile can help improve the discoverability of bricks-and-mortar stores."
In addition, many consumers still prefer the traditional in-store shopping experience.
Gabbay says: "Mobile devices can harness the best of both worlds – mixing the benefits of high street shopping with the ease of shopping online. That's why I believe that mobile, if used properly as part of an integrated multichannel strategy, has the potential to be the high street's most powerful weapon yet."