Traditionally, ecommerce brands and high street stores have played very distinct roles in consumers' lives.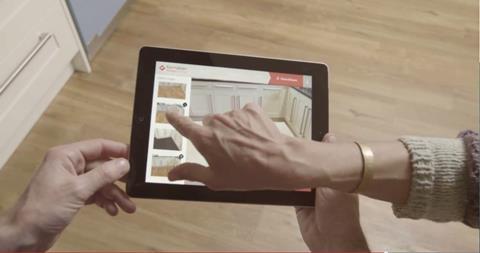 Online, what was lost in first-hand experience was gained in convenience, efficiency and personalisation.
However, the digital and real worlds have been converging.
Amy Kean, head of futures at communications agency Havas Media, says: "Karl Lagerfeld is encouraging selfies in his stores and Harvey Nichols is offering virtual make-up in changing rooms.
The high street retail experience is steadily becoming a show – almost theatrical in nature – to build the brand and not just drive sales".
Many ecommerce-only brands are feeling the burn – especially as shopping is migrating onto mobile, which offers even less of an experience.
A few ecommerce brands such as eBay and Funky Pigeon have taken to pop-up shops to give themselves a high street presence and add greater relevancy to people's lives, but not every online brand has the cash or capacity.
Kean says retailers need to stop seeing digital as a barrier to customer engagement, and more of a catalyst for the best experiences that a retail brand can provide.
Tools such as augmented reality can help – Kean says the technology suffered in its early days from inadequate end results, but now it's more creative than ever.
She adds businesses such as Kudan and Von Bismark specialise in state of the art augmented experiences that bring ecommerce brands to the real world by helping people virtually try on clothes, attribute sounds to items or use out-of-home advertising to let people browse collections.