The Grand Amazon Prime Tour, Morrisons turns into Michael Fish and the gender pay gap as told by Henry the hoover. 
The Grand Amazon Prime Tour
Headline-grabbing fracas instigator Jeremy Clarkson may not be the first person you'd turn to for revving up a retailer's sales, but according to Amazon UK boss Doug Gurr, he's done just that.
The first episode of The Grand Tour, which is available only on Prime Video, drove the biggest surge of sign-ups for the retailer's subscription service on any day last year, other than Prime Day.
"Clarkson inadvertently sells toothpaste for us," joked Gurr, making the point that Prime members are by definition Amazon's most regular and loyal shoppers.
Good to know that if the bright lights of television lose their lure, Clarkson could always make a tongue-in-cheek career for himself in retail.
Morrisons turns Michael Fish
It's a dilemma that households up and down the country have at various points every summer: is it going to be barbecue weather this weekend?
Invariably, in Britain, the answer tends to be 'no'.
But Morrisons has teamed up with MetraWeather help shoppers answer that very question, by installing localised 'barbecue forecasts' in all of its 491 stores.
The weekend weather predictors will be placed at the front of each store every Thursday throughout the school summer holidays to help customers plan their weekend food shop around the elements.
Considering the great British weather, we won't hold our breath for a burger sales boom.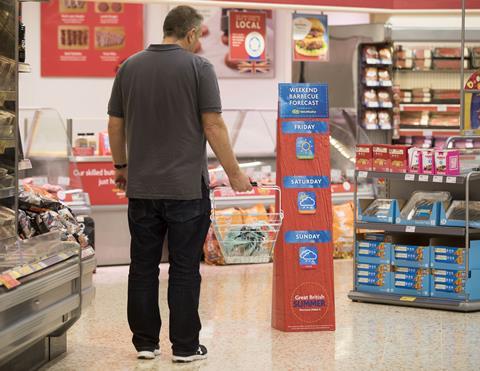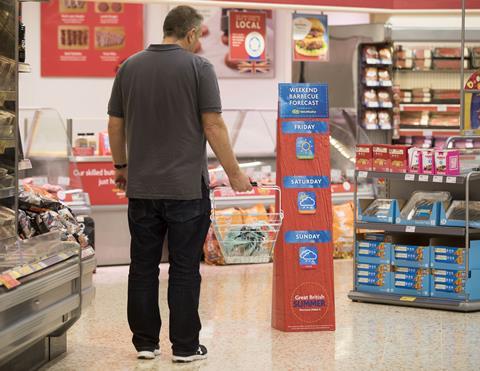 Gender pay gap vacuum
The salary difference between male and female employees was in the news again last week courtesy of the published BBC salaries of its great and good.
And an eagle-eyed shopper posted evidence on LinkedIn of an apparent gender pay gap on Tesco's shelves, where a Henry Xtra vacuum cleaner was priced at £40 more than his female colleague, Hetty.
Surely Henry can't perform that many extra cleaning duties than Hetty? And let's not get started on why she's coloured pink.
One thing's for certain, it'll be a long time before the dust settles on this issue.