House of Fraser's Slevin sleeps rough, Morrisons feeds the community spirit and Co-op boss Murrells cleans up his act.
House of Fraser's Slevin sleeps rough
Despite looking like he's never done a day's work in his life, these images capture the night House of Fraser executive chairman Frank Slevin slept on the streets.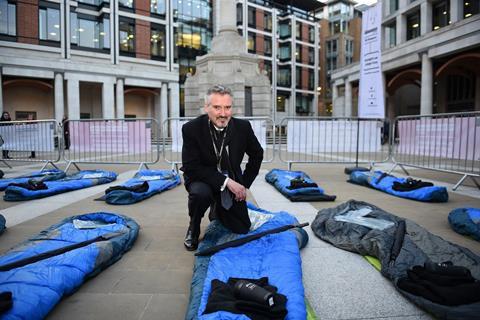 The impeccably dressed retailer slept rough for a night in London last month, alongside a number of business chief executives, to raise awareness of youth homelessness.
The 'CEO Sleepout' in front of the London Stock Exchange, organised by charity Action for Children, was set up to inform Brits that 80,000 young people find themselves homeless in the UK each year.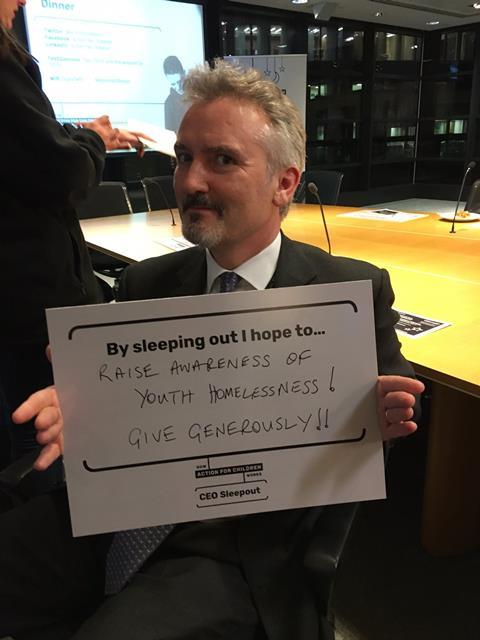 One a penny, two a penny
Morrisons is kicking off Easter today by giving away free hot cross buns to customers nationwide at its 491 stores.
However, the grocer's intention is not that the customer eats the tasty treat themselves – instead, it wants to feed community spirit.
Morrisons hopes shoppers will pass the bun onto a neighbour or a loved one "in an act of kindness", as it strives to bring together communities nationwide.
The grocer said new research has exposed that 70% of Brits say they never speak to their neighbour.
Fortunately, at one a penny, two a penny, hot cross buns shouldn't cost the grocer an arm and a leg.
Co-op boss Murrells cleans up his act
The Co-op's boss Steve Murrells may have found himself in hot water over its advertising faux pas.
The mutual was accused of "outrageous sexism" over the weekend after an Easter egg advert appeared in national newspapers encouraging readers to "treat your daughter for doing the washing up."
The Co-op quickly retracted the ad, with Murrells insisting that its marketers, 80% of whom are women, were "distraught" that a "genuine error" led to the ad being published.
But that may not be the end of the story for Murrells, who joked: "I'm sure Mrs Murrells will have me doing the washing up at the weekend."