Big kids boost toy market, Fortnum & Mason teams up with the RHS Chelsea Flower Show, and Sainsbury's Styles-out sprouts trend.
Big kids boost toy market
Last year was a fruitful one for toy retailers, but not just because parents are spoiling their little darlings.
One in every 11 toys sold in Britain in 2016 – from games and puzzles to action figures and building sets – was bought by an adult for themselves.
Now, the 'kidult' toy market – valued at £300m – is growing three times faster than the toy sector overall, according to research from The NPD Group.
Perhaps it is a sign of the times that the kidult market has swelled 65% in value since 2012, and 21% in 2016 alone.
As turbulence sweeps through the fast-paced world of grown-ups, what other option is there for adults but to regress to their Lego days as a soothing and affordable antidote?
It's now normal to see adults playing games on their smartphones in public, and board games are experiencing a comeback as families endeavour to spend more time together at home.
And, according to the stats, men are more likely to treat themselves to a toy, with Amazon and Tesco being the two most popular destinations for the impulsive self-spoiling, and Star Wars and Lego topping their wish lists.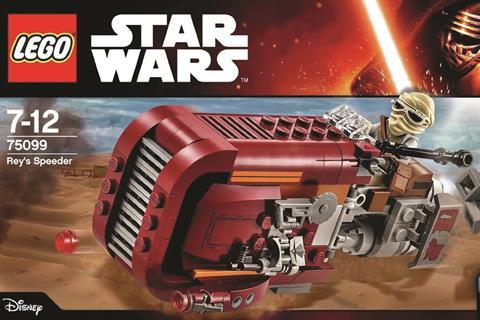 Fortnum's and the Chelsea Flower Show: A natural partnership
The RHS Chelsea Flower Show is about much more than plants.
Hats, fizz and nibbles abound, making it a glittering, not-to-be-missed affair.
But it just got a tad swankier, because the flower show has selected non other than the UK's oldest retailer, Fortnum & Mason, as its official Champagne partner.
Fortnum will be bringing some of its displays, for which it has become a tourist attraction itself, to the show, and offering guests a glass of the delicious tipple.
A selection of seven of its "finest" Champagnes, including Vintage Champagne Louis Roederer and Rosè Champagne Billecart Salmon, will be available for the sipping, along with booze-infused popsicles.
So while Fortnum's is known for its superior loose-leaf tea, there's evidently still plenty of room for a glass of bubbly.
Sainsbury's Styles-out sprouts trend
Sainsbury's is tweeting about Brussels sprouts and it's not even Christmas.
Former One Direction pin-up Harry Styles sent shockwaves through the grocery world when he publicly shunned kale in favour of the festive vegetable.
And Sainsbury's jumped on the opportunity, tweeting with the lyrics of one of the pop star's songs.
There's a way to get teenage girls to eat their sprouts.