A Selfridges customer uses click and collect to pick up an unusual item, a London bookshop uses the election to draw in customers and a new online marketplace opens its doors…sort of.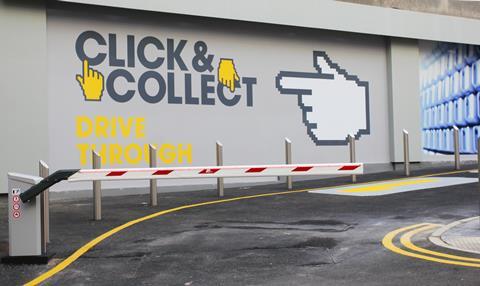 I'm just click-and-collecting…my wife
Click and collect is on every retailer's lips at the moment, but shoppers at premium department store Selfridges are adapting it to their own unique needs.
The retailer rolled out a drive-through click and collect service last year to cater to its well-to-do Mayfair shoppers and staff thought nothing of it when a Bentley pulled into the designated parking space on a recent shopping trip.
When the driver was asked for an order number however, he didn't have one – because the item he was collecting was his wife. The pair had decided the click and collect spot was the logical place to meet, but Selfridges is not about to get in the business of selling wives online, no matter how convenient its collection service is.
Bookshop basks in polling publicity
Indie retailer Big Green Books in London's Wood Green made entrepreneurial use of last week's general election to drum up trade.
The bookseller chalked 'polling station' on its pavement A-board with an arrow pointing into the shop – despite the fact it wasn't a polling station at all. With turn-out of about 66%, the highest since 1997, the retailer should have enjoyed a footfall benefit.
It certainly enjoyed some free publicity – its photograph of the wheeze under the heading 'today's marketing strategy' was retweeted almost 400 times. If the retailer had only managed to squeeze in a dog too, perhaps it would have also featured on the #dogsatpollingstations feed that went viral on Election Day.
Online marketplace opens its doors – or does it?
Attention all etailers – a new market place has opened up offering access to a $40bn economy inhabited by some 25 million people.
There's just one small catch – the country in question is North Korea. Online shopping has arrived in the country in the form of website Okryu, which is aimed primarily at smartphone users and offers products solely from North Korean companies including women's clothing, cosmetics, shoes, bags, furniture and food.
Payment can only be taken in local currency and the website itself operates on North Korea's own intranet, rather than the World Wide Web. But very few North Koreans have access to the technology that will allow them to go online. It's safe to say it's not the soundest business model we've come across.