Carpetright comes to the rescue, Waitrose comes unstuck with its jammy offer and M&S launches its Frazzled Café.
Carpetright to the rescue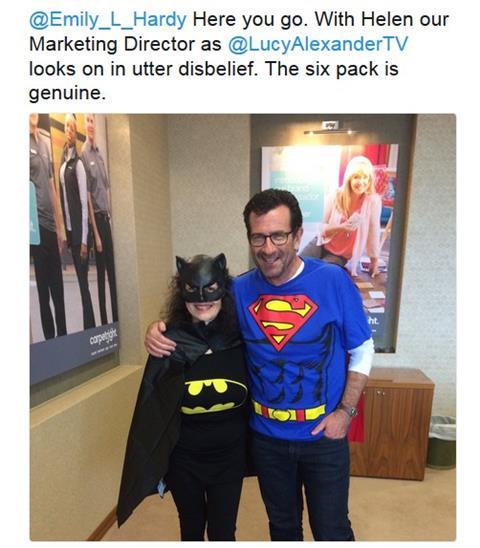 Top-level retail executives often dress in an understated manner, but one management team has shaken up the office dress code.
Carpetright has selected the British Heart Foundation as its chosen charity partner for the next two years and employees at head office and in stores donned the outfits of their favourite superheroes, with chief executive Wilf Walsh dressed up as the ultimate superhero – Superman.
In a tweet to Retail Week, Walsh reassured the world that the six pack was not part of the costume and was in fact "genuine". Yes, we believe you Wilf.
Fancy dress aside, Carpetright is on a serious mission to raise at least £250,000 in the first year for the charity, with a significantly increased target in the second year.
Good luck Carpetright!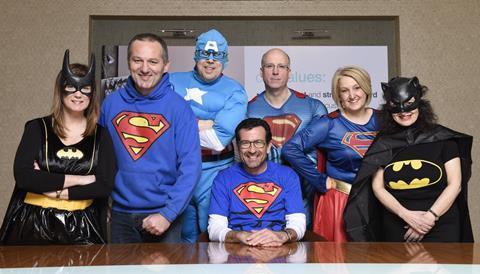 Waitrose's jammy offer
Upmarket grocer Waitrose is not short of quirky food products for shoppers to stock their kitchen cupboards.
However, the supermarket's latest offer may confuse even the most loyal of customers.
According to photos taken by Twitter user John Kilbride, Waitrose is selling an empty jar to store homemade jam for £2 – compared to a full jar of Bonne Maman for just £1.71.
While it would be easy to label Waitrose a jammy devil, online conserve connoisseurs were quick to jump to their defence, saying that the jars were "not identical" and the empty one could be used "for competitions."
That's a narrowly avoided sticky situation for Waitrose, then.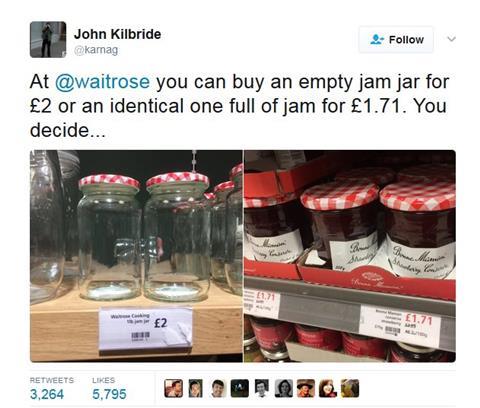 M&S launches Frazzled Café
Marks & Spencer has joined forces with comedian and mental-health awareness campaigner Ruby Wax to launch Frazzled Café in its stores.
M&S Cafes will host fortnightly 'talk-in' sessions, where people who are feeling frazzled can meet to talk and share their personal stories in a safe, anonymous and non-judgmental environment.
The Frazzled Café meetings, which will take place in 11 stores over the next few months, run after hours and will be led by trained volunteers.