A host of high-profile retailers have thrown their weight behind the Conservative party ahead of next month's general election.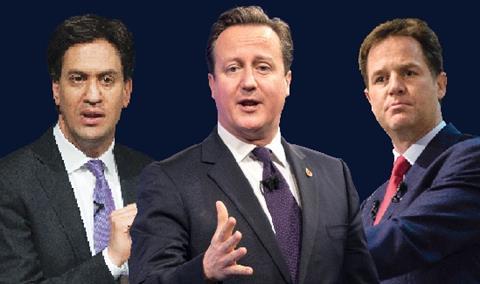 Bosses from retailers including Primark, Iceland, Ted Baker, Mothercare, Asos and LK Bennett, plus former Marks & Spencer boss Lord Rose, have all signed a letter pledging their support for David Cameron's party and warning that a Labour government would "threaten jobs and deter investment" in the UK.
In a letter to The Telegraph, senior executives from 103 businesses employing more than half-a-million people have hailed the Tories'economic policies, which they say show that the UK "is open for business".
The letter goes on to hail the Prime Minister and Chancellor of the Exchequer George Osborne's decision to cut corporation tax to 20% and claims that a changing of the guard in parliament could "put the recovery at risk".
It is the biggest ever endorsement of a political party by business leaders, a group that includes five signatories who have previously supported Labour, according to The Telegraph.
The paper names entrepreneur and former Dragons Den star Duncan Bannatyne, hotelier Surinder Arora, chairman of Dixons Carphone and Talk Talk Sir Charles Dunstone , theatrical producer Sir Cameron Mackintosh and businessman Moni Varma on the list of ex-New Labour backers who are now supporting a Conservative government.
But Labour chiefs have shrugged off the letter as "nothing new" and reaffirmed their pledge to lower business rates for smaller firms and curb "exploitative" zero-hour contracts.
Ed Miliband will today propose that workers on zero-hours contracts should be entitled to convert their contracts into a regular job after only three months instead of a year, the previous timeframe set out by Labour.
The party's shadow business secretary Chuka Umunna said: "No one will be surprised that some business people are calling for low taxes for big businesses.
"That's nothing new and under Labour Britain will have the most competitive corporation tax rate in the G7.
"But whilst the recovery may have reached some firms it hasn't reached many others, which is why we will prioritise tax cuts for the smallest firms with an immediate cut in business rates for 1.5 million small business premises."
But Osborne said: "An intervention on this scale and with this clarity from Britain's business leaders is unprecedented in any recent general election."
The letter comes after Labour launched its business manifesto in London on Monday, but the party then faced criticism over a full-page advert it had taken out in the Financial Times featuring quotes from a number of UK business leaders.