Retail Week recently unveiled its ranking of the most influential leaders of 2019 and shared the 16 new names it predicts will have the biggest impact in 2020.
Following the launch of Retail 100, a celebration of today's most influential leaders in association with O2, ChannelAdvisor, Good Growth and Infor Retail, we look at the people with high potential to shake up UK retail over the next 12 months.
Nominated by our team of journalists, the ones to watch include the founder and chief executive of a cult US fashion service looking to make a name for itself in the UK, the "safe pair of hands" taking on a bigger role at a high street retail chain and the former media regulator boss whose surprise role change sent ripples across the sector.
Below, we've highlighted eight of the 16 names in the Retail 100 ones to watch. View the full list here.
Linda Campbell, managing director, The Body Shop

Appointed UK managing director in 2017, beauty specialist Linda Campbell has spent the past two years implementing a transformation strategy to drive growth and bring The Body Shop back to its ethical roots.
Focused on reinforcing the retailer's heritage and keeping property costs down, with Campbell at its helm The Body Shop's most recent full-year sales were up 1.7% with full-year EBITDA – excluding transformation costs – up 62%.
Speaking to Retail Week in February, Campbell revealed the next year will see a move away from in-store promotions in favour of selling full-price products based on their provenance and sustainability credentials.
Philippe Chainieux, chief executive, Made
Under Philippe Chainieux's leadership, Made is on the ascent with full-year revenue hitting £100m for the first time.
The furniture etailer recorded a 37% uplift in full-year revenue to £173m in 2018, bolstered by a 34% increase in UK revenue, which accounted for 58% of overall sales.
"Chainieux is focused on making Made the destination for the millennial generation"
But it's not just recent financial performance that makes Chainieux one to watch.
He's focused on making Made the destination for the millennial generation and has led on its newly revamped Soho showroom and a targeted lifestyle product Range, featuring bikes, bags and bathrobes.
Carl Cowling, incoming group chief executive, WHSmith
Come October, Carl Cowling will take over the reins at WHSmith as Steve Clarke – ranked 55th in the Retail 100 2019 – steps down.
Cowling, at present managing director of WHSmith's high street division, joined the retailer in 2014 to run its travel arm.
As Clarke's successor, Cowling has been referred to as a "safe pair of hands" to run the group.
Chairman Henry Staunton has asserted that, having "been instrumental in the development and execution of our successful strategy", Cowling has the "qualities and experience to lead the company and continue to deliver superior shareholder returns".
Sharon White, incoming chair, John Lewis Partnership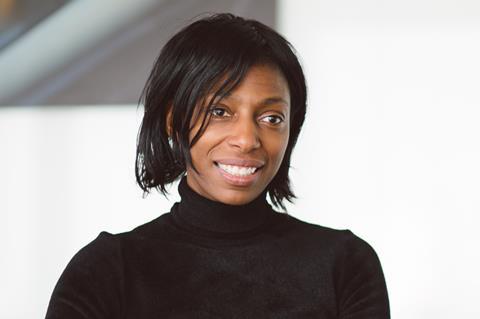 A leftfield choice as Sir Charlie Mayfield's successor, Sharon White will take the position of chair at the John Lewis Partnership in early 2020.
Having spent the past five years at media regulator Ofcom, White's appointment achieved some major column inches – not least because she has no direct retail experience.
However, her strong reputation in the wider business landscape is expected to stand her in good stead.
This is the opinion of Mayfield who, while noting that "Sharon is not the conventional retail choice", said she "is an inspirational leader with the personal and professional skills to ensure the partnership continues to innovate and change".
As chair, White has said she plans to merge social purpose with commercial success.
Suzanne Harlow, chief executive, Jack Wills
Suzanne Harlow was appointed chief executive of Jack Wills back in September. Having worked at Debenhams for 23 years, moving up through various buying and merchandising roles, she is leveraging her retail knowledge to steer the clothing brand in the right direction.
With a difficult year ahead – the fashion chain is said to be burning through £28m of investment – Harlow is focusing her efforts on increasing margins.
"Harlow is leveraging her retail knowledge to steer the clothing brand in the right direction"
Against pre-tax losses of £29.3m on sales of £139.5m in the year to January 2018, Harlow's ability to weather the storm over the next 12 months will be testament to her success.
Samantha Hornsby, head of food online, Marks & Spencer
Former head of online services and experience at Tesco, Samantha Hornsby was poached by Marks & Spencer in January to become their head of food online and help it achieve its aims of becoming a digitally led retailer.
Hornsby is now in charge of running Marks & Spencer's existing online offer and overseeing further developments in the space, which includes the supermarket's recent multimillion tie-up with Ocado.
With the deal giving Marks & Spencer a full-line online food-delivery proposition, Hornsby is in the process of adding new talent to her team to support her burgeoning department.
Samantha Hornsby is one of the Discovery judges at Tech. 2019, who will select the top 30 start-ups they think are worthy to pitch live on stage and compete for the title of Start-up of the Year, announced at the end of day two of the festival. To find out more about the packed festival programme, enter Discovery and book tickets visit tech-festival.com.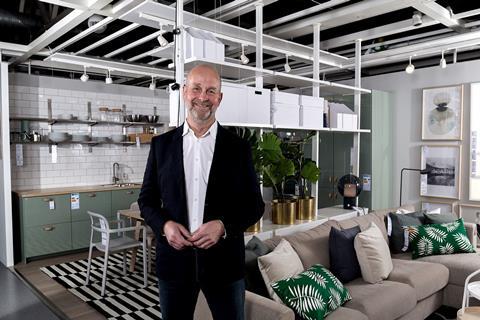 Peter Jelkeby, UK and Ireland country retail manager, IKEA
Former Clas Ohlson executive Peter Jelkeby was appointed Ikea's new UK and Ireland country regional manager in May 2019.
He now has an exciting period ahead of him overseeing the Swedish retailer's multichannel transformation.
With heavy investment being funnelled into Ikea, Jelkeby will help the retailer trial small-format order and collection points while upholding the brand's message of creating a "better everyday life for everyone across the UK and Ireland".
While only two months into the job, Jelkeby's years of retail experience will no doubt stand him in good stead to take Ikea's UK business to the next level.
Katrina Lake, chief executive, Stitch Fix
US personal styling service Stitch Fix made headlines in May when it announced its entry into the UK and Katrina Lake, founder and chief executive, will be hoping to achieve similar success to that of its home territory over the next year.
Launched in 2011, the business went public in 2017 and currently serves 3 million customers in the US. It carries 60 brands, from Kitri and J Brand to joules and Sweaty Betty across menswear and womenswear, with prices ranging from £30 to £500.
The service works by asking customers to complete a style profile quiz to provide their pricing, style and fit preferences. The customer is then matched with an expert stylist who curates a five item 'fix' using Stitch Fix's proprietary styling algorithm.
View the Retail 100 ones to watch in full, and this year's Retail 100, here.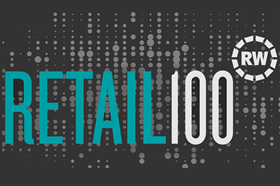 Learn what it takes to be a winning leader today and explore how the face of retail is changing.