Retail leaders call for clarity from political parties on key issues to allay consumer fears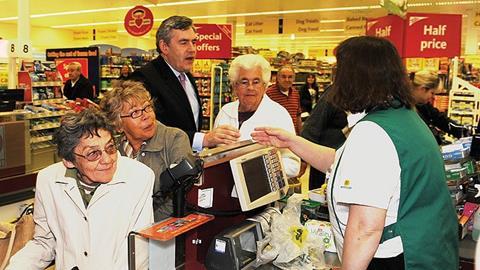 Retail leaders have called for politicians to be clear with the electorate about their plans if elected, in order to bolster consumer confidence.
Regardless of who occupies Downing Street after next month's general election, tax rises and spending cuts are widely expected.
n executive chairman Sir Stuart Rose said: "Now that the election campaign is under
way, hopefully there will be no more obfuscation. We believe that increased consumer confidence will be the result of greater economic certainty for consumers."
The impending election has sparked fierce debate about issues affecting retailers and consumers alike, such as potential VAT and National Insurance increases and unemployment. Retail leaders including Next's Simon Wolfson and Kingfisher boss Ian Cheshire have this week led the business rebellion against Labour's planned National Insurance increase.
Last week, GfK NOP's Consumer Confidence Index fell after increasing for two months as uncertainty ahead of the election took a toll.
Irrespective of who wins, Rose said M&S would welcome a reduction in bureaucracy and waste, and recognition of retail's role "helping consumers through difficult times".
Alliance Boots chief executive of health and beauty Alex Gourlay said: "What we'd like to see is stability - that anyone who comes in makes the transition to clear the public debt as soon as possible. That means not implementing the National Insurance increase, keeping a close eye on interest rates and a close eye on inflation."
Ryman owner Theo Paphitis said: "Stealth taxes defeat the argument of pumping money into the economy to get people to spend. The government should take a very serious view on cutting costs."
Fat Face chairman Alan Giles said: "What most retailers are looking for is a sustainable recovery in the economy and therefore consumer confidence."
Retailers hope that a new government will have a clear mandate because otherwise uncertainty will persist. New Look chief executive Carl McPhail said: "The worst thing that could happen would be a hung parliament."