Exclusive intelligence about the year ahead from top retail chiefs
Following the somewhat tumultuous year that was 2016, many retailers may have wished they had a crystal ball to help shed some light on what to expect in 2017.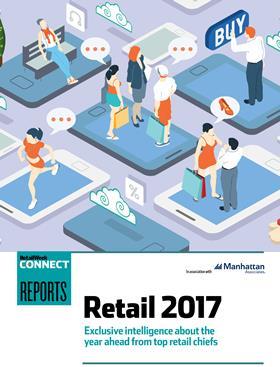 Yet, for the 25 retail chief executives interviewed for this report, it is clear that those who plan ahead and create their own destiny are the ones who will succeed.
This report, in association with Manhattan Associates, provides an overview of the state of the market, including a glimpse at the opportunities and challenges that lie ahead.
Retail 2017 also examines how businesses are adapting to become truly omnichannel and how best to communicate with their customers in the wake of these changes.

Manhattan Associates is a technology leader in supply chain and omnichannel commerce.
View full Profile