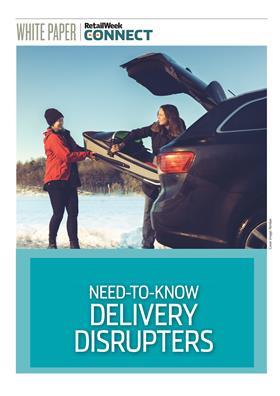 Delivery inertia may be catastrophic for retailers that stand still while disrupters march on at an unbridled pace.
Retailers must work hard to adapt groaning legacy systems and mastermind strategies to stay relevant in the face of this consumer-driven delivery revolution.
The influx of entrepreneurial companies currently taking the delivery market by storm is extensive.
This Retail Week white paper looks at eight need-to-know disrupters pioneering groundbreaking delivery models and asks what they do, how they do it, whether their business models are sustainable and why they will be fundamental to the future of retail.