Loved by the Duchess of Cambridge, upmarket fashion retailer Reiss has benefited from a surge in sales driven by its royal clothes horse.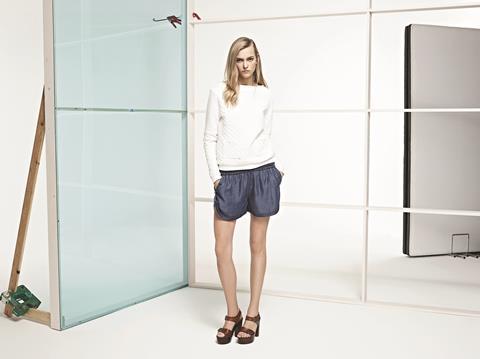 However, rising commodity costs led to its UK EBITDA dipping 14.5% to £11.2m in its year to January 31, 2012.
Reiss's global profile has undoubtedly been lifted by the royal seal of approval from Princess Catherine, one of the world's most photographed women, who is often seen wearing dresses from this, one of her favourite high street stores.
The Kate effect helped sales jump 5.3% over the year, breaking through the £100m barrier.
It was a good performance from the retailer, which was founded by David Reiss in the 1970s. Reiss remains managing director and a shareholder through Reiss Holdings, although the exact size of his stake is unknown.
The retailer was hit hard by the recession. Pre-tax profits almost halved in 2008 to £5.5m and in the two subsequent years it plunged into the red, making a loss of £385,000 in 2009, widening to £2m in 2010.
Since then, Reiss has restored profitability by investing in management, infrastructure and the brand, although margins remain much lower than before the downturn.
In 2008 it appointed Andy Rogers, former visual creative director at Stella McCartney, to the new role of brand director, overhauling its buying and product functions.
The premium retailer also reviewed its pricing strategy, reducing key entry price points and offering customers limited promotions rather than short-term Sales.
This, along with a new premium line Reiss Black Label, was expected to differentiate it from other retailers but as the downturn continued the new label was discontinued.
Reiss has had to work hard in recent years to maintain its popularity. In 2007 it opened a 10,000 sq ft flagship store in Barrett Street, adjacent to Selfridges, to help increase brand awareness.
The retailer is unafraid to experiment, although it has had its fair share of setbacks. It launched a standalone accessories format in 2007 then three years later a new fascia 1971 Reiss, aimed at younger shoppers. All have since closed or been converted to standard Reiss stores.
In the UK, Reiss now operates 58 stores and 27 concessions.
Although it has expanded internationally over the past eight years, it now believes the time is right for a major push overseas. And no doubt its royal flush has helped this along.
Last year the retailer ambitiously revealed that it intends its international operation to outgrow its UK business in the next three to four years. It appointed former Karen Millen international director Sanjay Sharma to the new role of international director and he was soon promoted to commercial director to accelerate global expansion.
The team was bolstered further when Reiss hired former Cocosa managing director Gwynn Milligan as trading director, but that was short-lived as she left the retailer after less than a year.
Amid the changes to the international team, Reiss's global head of marketing Matteo Atti left and has not been replaced, while the position of European retail operation director is still vacant.
It is clear there are still some tweaks needed to its team and strategy to fulfil Reiss's international target of 250 stores across the world.
Reiss operates 21 stores and 28 concessions overseas at present but after adopting a low-cost concession model last year, it might be able to up the pace of expansion.
International sales advanced three times as fast as domestic sales in the last financial year but overall overseas turnover remained relatively low at £14.3m, which potentially calls into question the viability of its four-year goal.
However, with a strong supporter in the form of Princess Catherine setting Reiss apart from its peers, it is well placed to keep growing.
Reiss's pieces
Countries where present Bahrain, Denmark, Germany, Hong Kong, Kuwait, the Netherlands, Qatar, Republic of Ireland, Russia, Saudi Arabia and the UAE
Managing director David Reiss
Finance director Steven Downes