Red 5 is considering a new property strategy that would mean the gadgets retailer replacing the majority of its permanent stores with pop- up shops to combat expensive rental costs.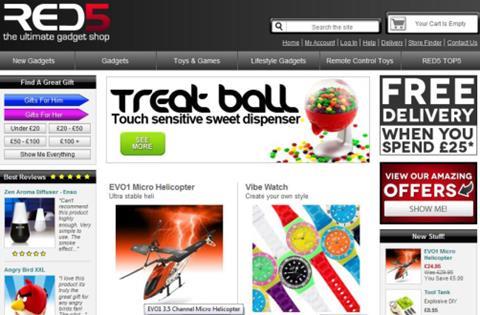 Co-founder and managing director Jonathan Elvidge, who also originally founded the Gadget Shop, said most of Red 5's 10 leases were coming up for renewal in the next 18 months.
"Every lease that comes up, we will have to make a decision on whether to stay," Elvidge said. "If the store is marginal, we will have to come out."
Elvidge is proposing a deal to landlords in which Red 5 would move into a vacant space under a temporary contract. If the landlord was approached by a retailer interested in the spot on a permanent basis, then Red 5 would relocate to another space in the shopping centre. Elvidge argued that with the new strategy "everyone wins".
He said a vacant unit was bad for the landlord, puts off other retailers from opening nearby and deters shoppers from visiting the centre.
"We can turn on the lights and make it look good," said Elvidge. "The reality is, a lot of spare space will become available in the next few years."
Elvidge said portable fixtures and fittings would enable smooth and cost-efficient pop-up shop openings.
Red 5, which is advised by property agent Harper Dennis Hobbs, has run pop-ups in previous years during the Christmas period, when it generates 50% of its annual profit.
Elvidge said a physical presence was still important to drive the brand, and that Red 5 aims to keep a handful of permanent flagship shops.
Red 5 products are also sold in 110 HMV stores and Hamleys, as well as Boots, House of Fraser and Bhs over the Christmas trading period.
Elvidge said trading was "tough" but that after investment in its website online sales surged 80% over Christmas.