Earlier this week the leader of Westminster City Council, Nickie Aiken, issued a letter to resident groups about the future of Oxford Street.
She said since "the majority" of Westminster residents who responded to the consultation did not support proposals to pedestrianise Oxford Street, the council has "taken the pedestrianisation of Oxford Street off the table for good".
For West End retailers and property owners, this is a disappointing and frustrating situation to find ourselves in.
Over the past two years, the New West End Company and West End businesses, along with residents and other interested parties, have contributed to the proposals being developed jointly by Westminster City Council (which is responsible for Oxford Street) and the mayor of London to transform the district.
"The West End competes against other major shopping and entertainment districts around the world"
The case for transformation is overwhelming. The opening of the Elizabeth Line in December will eventually bring an estimated 60 million new visitors a year into an already overcrowded West End – a 40% increase on current numbers.
We have to provide significantly more pedestrian space to accommodate the huge number of visitors, employees and residents safely and comfortably.
Just as importantly, a revitalised Oxford Street district with a better public realm, less traffic, better air quality, a better mix of uses that reflect evolving consumer demand, more entertainment and culture, more green spaces, and better management and security is vital as the West End competes against other major shopping and entertainment districts around the world.
A thriving West End is good for jobs and good for the economy of London and the UK. It's one of the major attractions that London has to offer to visitors, investors and talent from all over the UK and worldwide. It's good for those who live here and experience its unique and vibrant mix of activities.
But without vision, planning and investment in Oxford Street, the West End's future is under threat.
Once-in-a-generation opportunity
This week saw the announcement that House of Fraser is to close its Oxford Street store. Retailers face falling consumer confidence and rising costs, with an average 80% rise in business rates across the West End at last year's revaluation.
The opening of the Elizabeth Line is a once in a generation opportunity to make the investment needed to secure the West End's future and maximise the benefit of this amazing £16bn transport investment.
As Aiken said: "We do think that most people, ourselves included, feel that doing nothing is… not an option".
This is encouraging, but time is short to do something – and that something must deliver the significant changes that the West End needs to make it a better place for residents and shoppers alike.
We are encouraged that Westminster has committed to find new proposals for a district that "is as inspiring for those who live work and visit the area now as well as for future generations".
We are encouraged that Sadiq Khan has said that he "won't walk away from Oxford Street. It's too important for our city."
West End businesses remain ready to play our part in this transformation and a once in a generation opportunity for the nation's high street.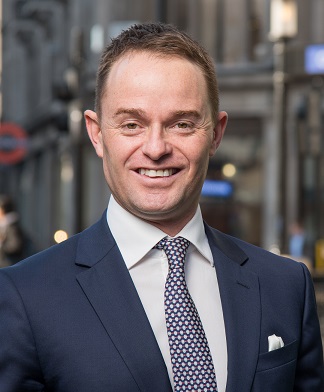 Chief executive of New West End Company