The Broadway shopping centre in Bradford has signed up a trio of new retailers including Office and Card Factory to join the scheme.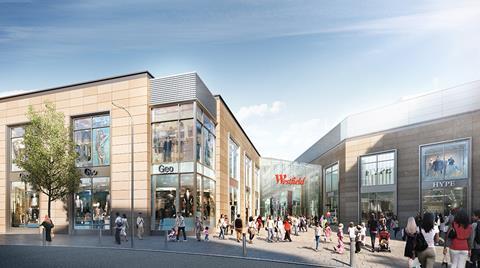 The footwear retailer and the greetings card specialist have both secured units at the mall alongside make-up and skincare business Kiko Milano.
They will join a line-up that already includes two anchor tenants, Debenhams and Marks & Spencer, as well as Next, H&M, New Look, Topshop and Footasylum.
The Broadway, which is being developed by Westfield, is one of four large retail developments that will open in the UK this year – all of which provided unique access to Retail Week for our documentary web series, Four Sites.
Grand Central Birmingham became the first of the four shopping centres to open its doors to the public last week.
The Broadway is set to open on Thursday November 5, creating 2,500 jobs.
Westfield director of leasing Keith Mabbett said: "Signing these three great retailers means The Broadway is now well over 80% let, highlighting the widespread confidence among leading retailers in both the development and Bradford as a fantastic city to invest."
Office commercial director Kristi Eames added: "Bradford is one of the fastest growing cities in the UK, and we felt that the opening of The Broadway marked the perfect opportunity to come to the city for the first time."