Westfield's shareholders voted in favour of Unibail-Rodamco's acquisition of the shopping centre owner this morning. The latter's boss Christophe Cuvillier reveals why he is making an £18.4bn bet on physical retail.
Nine years ago, Unibail-Rodamco boss Christophe Cuvillier received a phone call from a friend that, at the time, left him somewhat perplexed.
Westfield had just launched its first shopping centre in London, at White City, and was attracting rave reviews – including from his UK-based cohort.
Cuvillier, then the chief executive of French electricals business Fnac, was urged to hop across the English Channel and pay the new mall a visit.
"He said to me: 'You have to come to London to see this. There is this amazing new shopping centre called Westfield'," Cuvillier recalls.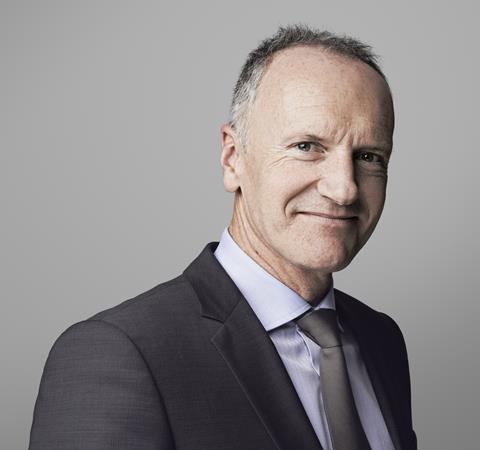 But having previously lived in Westfield's native Australia during his time as an executive at L'Oréal, Cuvillier had already formed an opinion on the property giant's assets.
"I said 'so what?' Westfield to me at the time was 'so what?'," Cuvillier candidly tells a clutch of journalists Unibail-Rodamco has invited to Paris, the city in which it is based.
"But I saw Westfield London and it was a shock. It was a shock because it was so innovative. It had luxury brands, it had double-height shop fronts, it had connections to public transport that were unbelievable. It changed my perception of Westfield."
'We believe in physical retail'
It is a perception that has clearly stuck with the vivacious Frenchman. Seven years after joining Unibail-Rodamco and five after taking the reins as its boss, Cuvillier was the kingpin in the $24.7bn (£18.4bn) mega deal it struck to acquire its rival from Down Under.
Addressing the select media crowd in a plush 39th-floor meeting room at one of its office developments in La Défense, Cuvillier reels off a multitude of mind-boggling figures that capture the logic behind the acquisition.
The Goliath group, which will be created after Westfield's shareholders voted in favour of the deal at a ballot in Sydney this morning, will boast 102 malls in 13 countries, with an average footfall of 15.2 million shoppers per centre every year and a combined value of €62bn (£54.4bn).
But it is another number that stands out – the enlarged company's €13bn (£11.4bn) development pipeline of new shopping centres, refurbishments and extensions.
"We believe in physical retail, we believe in shopping destinations," Cuvillier asserts, stating his case for the ongoing investment.
It is a position that marks a stark contrast to the Hammerson-Intu debacle, which saw the former make a dramatic U-turn on its acquisition plans following an investor revolt.
Hammerson said that the stock market's view of the UK retail property market had "deteriorated" since the start of the year as it backed away from the £3.4bn deal.
Unibail, on the other hand, remains wholly committed to its Westfield buy. Indeed, Cuvillier describes Westfield as "a perfect strategic fit for Unibail-Rodamco" because the company "shares the same vision" for the future of bricks and mortar.
That vision and investment will be focused on three key areas: concentrating on the best malls in the best cities, differentiating its proposition and innovating within stores and communal spaces.
Luring shoppers away from ecommerce
Unibail-Rodamco already has a strong track record on that front. Its moves to bring the first Apple stores to France, Spain and Sweden and give Tesla a launchpad into France and Sweden offer just two examples.
Cuvillier says such revolution within the tenant mix provides "good reasons for people to get out of their home" and lure them away from ecommerce.
When one of its French malls opened the country's first ever Forever 21 store, for instance, "people came from 100km away" on its opening day.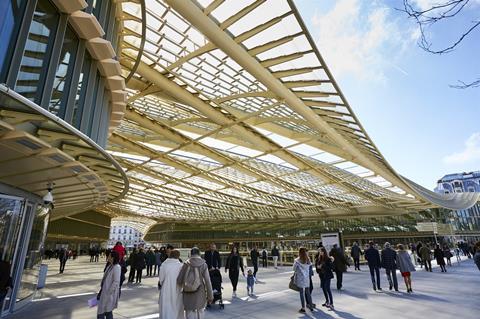 But Unibail's forward-thinking approach and constant reinvention of its malls stretches far beyond the churning of its retail and leisure mix.
Les Quatre Temps, one of three Parisian centres Unibail-Rodamco shows off to the gathered media, has a dedicated space for hosting "unexpected events", such as a Pokémon Go extravaganza that convinced some visitors to drive 500km from Amsterdam to attend.
Forum des Halles, meanwhile, boasts an Olympic-sized swimming pool, a library and a 'hip-hop centre', which budding musicians and dancers can use for free.
Start-up mentality
Unibail has created an in-house 'think tank', made up of designers, architects and others who come together to "think about the shopping centre of tomorrow".
A separate lab has also been established to help answer the question "What will tomorrow be?", while its start-up incubator has accelerated 19 start-ups and fashioned longer-term strategic partnerships with five fledgling firms.
UK start-up Brandwatch, for example, has worked closely with Unibail to unearth online businesses that have established strong, cult-like online followings and lure them into the physical world.
Cosmetics brand Nyx was a pureplay business until Brandwatch and Unibail identified its strong social media following in Spain – and the opening of its first store in the country sparked a 250m-long queue on opening day.
"If you don't innovate, you are late"

Christophe Cuvillier, Unibail-Rodamco
Similarly, travel and tech accessories brand SkinnyDip launched its first standalone store at one of Unibail's malls in the Netherlands due to its popularity among shoppers in that market.
"If you don't innovate, you are late," Cuvillier states. "Traditionally, our world was very closed, very secret. But we want more and more to open up and combine the talent of Unibail-Rodamco with start-ups."
That pool of up-and-coming businesses was also responsible for the introduction of Unibail's '4-Star Label', which draws inspiration from hotel groups and aims to design interiors for its centres that would not look out of place in a high-end hotel.
Toilets, flooring, shop fronts and "wow effects" within the décor are all pored over meticulously at board level to ensure they are up to the desired standard.
Even communal seating has been the subject of innovation to keep pace with consumer demand. Unibail-Rodamco's Lab came up with so-called 'Unibenches', leather pews that have plug sockets in the side, allowing shoppers to charge their phones.
"We review all our development projects at least three times per year," Cuvillier reveals. "I spend a lot of time choosing the tiles for the flooring or the colour for the ceiling because I know we are building things that need to last 20-25 years. If your shopping centre is already outdated when you open it, it doesn't work.
"I decided to change the flooring at Mall of Scandinavia less than 18 months before opening. I made myself a lot of enemies that day, I can tell you, but I was not convinced by the floor they were trying to sell me on. I decided, a year and a half before opening, to change it to white, shiny marble. And you know what? I did well.
"You need to be ready to change until the last minute. I don't know what's going to happen in 10 years, but I can tell you we will change 10 times in that next 10 years."
Tomorrow's world
So what could the shopping centre of the future look like amid such constant change?
"I have no idea," Cuvillier tells Retail Week, sparking laughter in the room.
"It will be very, very stupid of me to pretend to know what's going to happen in 10 years. If you look back 10 years, Westfield London was not inaugurated yet. I would have told you luxury in shopping centres doesn't work, because you have luxury on Bond Street, on Sloane Street, in Harrods and Selfridges. Yet, Westfield developed The Village and they were pioneers.
"Ten years back, did we think we would have had car manufacturers queuing up to open stores? I don't think so."
"Retail is not dying. Boring retail is dying."

Christophe Cuvillier, Unibail-Rodamco
Whatever shape the next generation of shopping centres take, Cuvillier is convinced of their long-term viability, despite the continued rise of online.
Doomsayers, particularly in the UK and US markets, suggest that ecommerce is killing physical retail – an argument Cuvillier passionately refutes.
"Retail is not dying. Boring retail is dying," he insists. "We read a lot of articles after we announced this transaction with Westfield and people were asking us: 'What about Amazon? What about the internet? Aren't you afraid of owning more shopping centres when the internet is growing?'
"Internet is great, but internet is not 100% of business and it is certainly not 100% of business tomorrow."
Whatever tomorrow's world may bring, the enlarged Unibail-Rodamco Westfield business appears well placed to set the tone for bricks and mortar's future.