WHSmith, Joules and Hotel Chocolat all provided strong trading updates today – and central to each of their triumphs was the performance of their stores.
At a time when retailers from Debenhams and Marks & Spencer to Mothercare and Paperchase are grappling to make bricks and mortar more profitable, the trio are using different tactics to make a mockery of the 'death of the high street' narrative.
But just how are WHSmith, Joules and Hotel Chocolat making their shops so successful? And what lessons can other retailers learn?
Profitable ranging
WHSmith has borne criticism for the appearance of its high street stores, but the business deserves credit for its laser focus on profitability.
Despite like for likes in its high street shops consistently falling – they were down 2% in the 20 weeks to January 19 – the retailer has managed to maintain profits.
Admittedly, part of that is down to an efficiency drive. WHSmith said today it was "on track" to deliver the £9m of cost savings within its high street arm that it had targeted in its current financial year.
"Our sales have halved but our profits have more than doubled over the last 10 years"

Steve Clarke, WHSmith
But its success has also been spurred by an emphasis on more profitable ranges. WHSmith increased gross margins during the festive trading period – bucking the trend seen across much of the industry as high street neighbours participated in promotions.
Chief executive Steve Clarke hailed performance of the stationery category in particular, citing "good growth" in sales of Christmas cards, gift wrap, diaries and fashion stationery. More than 60% of WHSmith's store-based sales come through such stationery ranges.
He told Retail Week today: "Our sales have halved but our profits have more than doubled over the last 10 years because we have moved the focus from low-margin sales to high-margin sales. That's clearly a very sustainable and desirable strategy.
"That strategy has allowed us to maintain the same number of stores. We don't have a long tail of unprofitable stores. We are one of the only big retailers not to be closing stores – and we expect that to continue."
As rising property costs and decreasing footfall batter bricks-and-mortar business, that is a performance not to be sniffed at.
Think digitally
Joules and Hotel Chocolat both view their store networks as part of a genuinely multichannel business model.
The fashion retailer measures retail revenues – encompassing both in-store and online sales made direct to consumer – and boasts of its "total retail" model.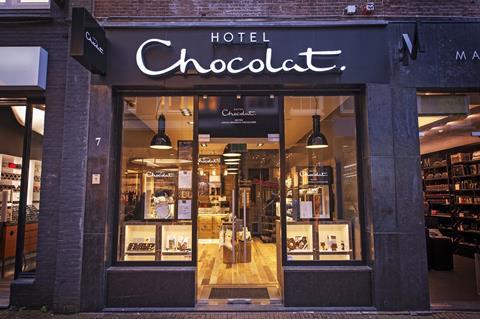 Similarly, Hotel Chocolat talks of sales as a whole, rather than separating stores from online.
Hotel Chocolat boss Angus Thirlwell says its stores are "part of a multichannel model supported by a database" because there is a "huge overlap" between its online and offline customer bases.
The chocolatier started as a pureplay business and Thirlwell says that has allowed it to view stores in a different light to traditional businesses with a "dinosaur model".
He says: "We look at the cost to acquire a new customer – one of those ways is through a physical store, and that continues to be a very cost-effective way of welcoming tens of thousands of new customers into the Hotel Chocolat brand."
More and more retailers are taking a similar approach, viewing stores and online as one, as opposed to separate divisions competing for the same spend.
Brand building
Joules and Hotel Chocolat don't just think of shops as spaces from which to sell products. They view them as locations where they can build their brand and create emotional connections with customers.
Joules boss Colin Porter attributes much of the retailer's success to "the strength of our distinctive brand" and "the efforts of our fantastic team" in stores.
The staff at both Joules and Hotel Chocolat are brand ambassadors as well as sales assistants – they embody the purpose of the businesses and know the products they sell inside out. Having informative and helpful conversations with members of staff leaves a lasting impression and builds a sense of loyalty, making shoppers more likely to return.
"There's no magic dust. It's about being a relevant brand, a strong brand, focusing on quality and reasons to visit"

Angus Thirlwell, Hotel Chocolat
Thirlwell says: "The knowledge and the warmth of our team is something that humans still will crave for a long time – that social aspect of shopping. We don't see that going out of fashion."
But the experiential element of brand building extends beyond customer service. Events are becoming an increasingly important way of driving shoppers into stores.
WHSmith is hosting an increasing number of book signings as it bids to compete with Waterstones and woo bookworms to physical locations.
Hotel Chocolat is opening more of its shop and cafe formats – offering spaces for customers to drink a hot chocolate or enjoy its 'ice cream of the gods' – and holds 'chocolate lock-ins', giving chocolate lovers the chance to learn more about how its products are sourced and made.
Thirlwell adds: "There's no magic dust. It's about being a relevant brand, a strong brand, focusing on quality and reasons to visit. If you can buy everything that we offer in stores online, and there is no difference, you are undermining some of your relevance."
Product evolution
Another crucial factor that has kept shoppers going back to Joules and Hotel Chocolat is their constant product evolution.
Joules adapts its core product ranges, such as its classic waterproof jackets, to suit all weathers. Some are fleece-lined while others are longer in length, for instance, allowing shoppers to buy into one style fit for different climates.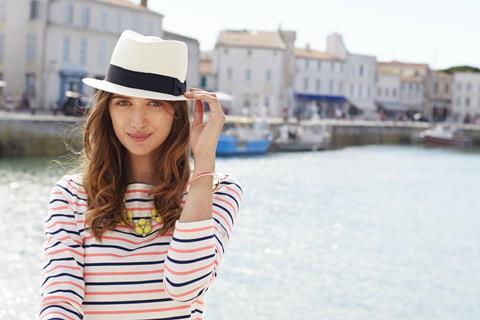 Such constant tweaks and injections of newness into the proposition gives shoppers reasons to head back in store to try on, test and feel similar products to decide which garment is right for them.
Hotel Chocolat also places huge emphasis on constantly reinventing its ranges. The business employs teams of chocolatiers and designers to create new recipes and novelty shapes throughout the year.
The business holds 10 different seasons every year, including Christmas, Easter, Valentine's day and Halloween, each of which must have their own "excitement and buzz".
Even WHSmith, not exactly held in similar regard, has been focusing on trends within stationery, such as mermaids and unicorns, as it competes with the likes of Paperchase, Smiggle and Typo for spend in that particular category.
At its full-year results in October, WHSmith said it even became "a one-stop-shop for all slime related products" after it "quickly identified" the trend among children.
Identifying such trends and getting products on shelves as quickly as possible will continue to be crucial to retailers' fortunes. Those that do it best will give their stores a fighting chance of success.