Shopping centre landlord Hammerson will ramp up investment in events and hotels as it bids to tackle ailing footfall and sales.
The property giant, which suffered a 1.8% drop in footfall and a 2.9% decline in retail sales across its flagship UK centres during the 52 weeks to December 31, 2018, plans to spend £2m this year on a series of "super events" to woo shoppers back to its malls.
Hammerson UK and Ireland boss Mark Bourgeois told Retail Week: "Footfall is a key part of why [retailers] want to be in our schemes and in fact, our footfall remains at very high levels across our flagship destinations.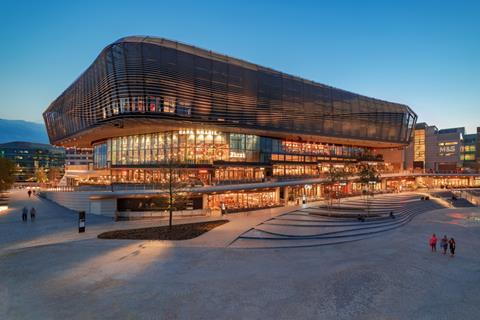 "Customers want experience and this year we are investing in £2m in super events across our portfolio, on the back of things like the Festival of Light in Southampton last year, where we were up in terms of footfall by 11%."
Bourgeois added that Hammerson would increase its focus on its 'City Quarters' programme – aimed at transforming its city centre schemes into "successful, thriving neighbourhoods".
He said the business, which owns shopping centres including Brent Cross, the Bullring in Birmingham and Southampton's WestQuay, had identified space for "up to 6,600 residential units, 1,200 hotel bedrooms, 2 million sq ft of workspace and nine parks" across its portfolio.
"We are focused on our flagship destinations and premium outlets. Hammerson has years of strong heritage in developing strong retail destinations," Bourgeois added.
"But, what City Quarters give us is the opportunity to break down the walls between those flagship investments, and the thriving cities in which they're located. The scale of the opportunity there is significant."
Bourgeois said Hammerson would be "open-minded" about potential selloffs as it tries to shore up its balance sheet. The property firm has created a new committee dedicated to driving its disposal programme, which will be led by non-executive director Andrew Formica.
Bourgeois said: "We've been very clear that we are leaving no stone unturned in terms of opportunities this year to reduce debt, to come into 2020 with a rock-solid balance sheet.
"On that basis, we're open-minded across all of our sectors when it comes to sales opportunities, whether they be joint-venture partnerships, portfolio sales or specific asset-by-asset sales."