If the last eight months are anything to go by, 2018 is shaping up to be the year of the CVA.
Debenhams was the latest to hit the headlines over the weekend amid news that it had drafted in KPMG to advise on options – sparking fears it could be next to launch a CVA.
It came days after Retail Week revealed Jack Wills was in crunch talks with its landlords ahead of Sempteber's quarterly rent date as it sought to fend off the need to take similar action.
Should either of the two retailers ultimately go down the CVA route, they would add their names to a growing list of businesses that have pursued the insolvency process.
Carpetright, New Look and Homebase are among the most high-profile firms to have called upon the controversial restructuring processes since the turn of the year in their respective efforts to re-establish firmer financial footings.
As the list of retail CVAs grows, the use of the process has become increasingly contentious – is it a vital tool for retailers on the brink of collapse, or merely an exercise in delaying the inevitable?
The case for CVAs: Richard Fleming, managing director of Alvarez & Marsal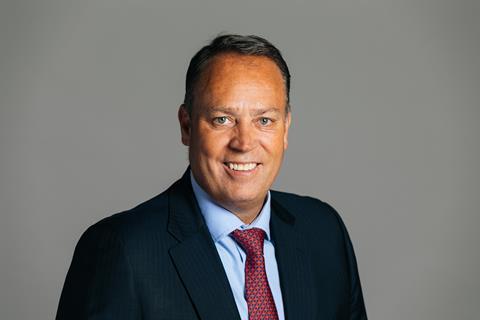 A year after the global financial crisis struck in 2008, I did my first CVA, with JJB. Consumer confidence had plummeted and the internet was starting to have an impact, albeit not the major one it has today.
For banks and insolvency practitioners, the only way of dealing with a retailer that was on the verge of going bust at that time was either to put it into administration or pre-pack a chunk of the business to a third party. They were the only two routes people could contemplate.
A CVA is different, because it enables the legal entity to survive. Whenever I launched a CVA, I was thinking: how can I save this business, but also the legal entity and maximise returns for all stakeholders? And could we use the existing shareholder base to raise money and fund a turnaround plan? It was a fresh lens on something that had been staring everyone in the face.
At that time, landlords were extremely grateful for CVAs. They understood the clear and overriding benefit – that a CVA has to offer creditors more than they would get via administration or liquidation. For landlords, that means rent and rates for a period of time that they wouldn't get in the event of an administration.
What I don't understand is that, some of the things landlords criticise now are the things they praised in 2009. Administrations just happen and landlords have no say. CVAs give them a package of information, give them 14 days to speak to the company to understand why it's happening, and then have a vote. That's what landlords liked.
"Is it not right that we have a mechanism to try and save the legal entity of a business, rather than letting it die through an insolvency?"
Just like 2009, we are in another cycle where retail is really challenged. The difference is that this challenge is less about recession, but about the evolution of retail.
Spend is shifting from retail to leisure, we are seeing more internet-only retailers, we are seeing business rates and the living wage increasing. Those dynamics are what is making bricks and mortar retailing so hard right now.
The need for CVAs, therefore, hasn't changed. It's just that, over the last nine years, CVAs have become better understood.
When I first brought them to the market, it was largely only me and my partner at the time, Brian Green, doing them for three or four years. But insolvency practitioners learnt about the merits of CVAs and that's why we had more and more of them happening – and we haven't had any publicity or landlord countering until May.
All the comments we hear from healthy retailers saying CVAs give unhealthy retailers a competitive advantage – that was all being said in 2008, 2009, 2010. It was guff then and it is guff now.
And the reason it is guff is because all of these retailers are on life support. There hasn't been a single retailer going through a CVA that has surprised people, because they are all on the verge of becoming extinct. How can that be a competitive advantage?
I always look at it this way: what do you do when someone comes in to A&E and they have a main artery severed? Their odds of surviving might be 10% or 20%, but they will try and save you.
Is it not right that we have a mechanism to try and save the legal entity of a business, rather than letting it die through an insolvency? Of course it is – and because of that, the case for using the CVA process remains a strong one.
The case against CVAs: Mark Williams, president of Revo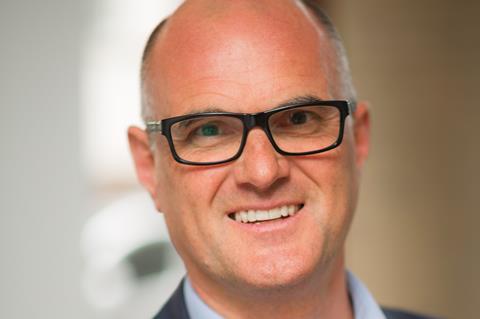 CVAs are a symptom of the issues facing retail, not the root cause. But the increasing and liberal use of the CVA process has serious consequences and should be cause for concern.
At a time when the UK is trying to give the impression that it is open for business, this use of CVAs undermines the trust required between two parties entering into a contract. If one side can unilaterally rip up a contract in this way, it reduces the attraction of a sector that is crying out for investment – a lack of which puts jobs and the wider economy at risk.
It is no wonder that these growing concerns around the use of CVAs reached a tipping point as a group of landlords mounted a legal challenge against House of Fraser in the Scottish court, following a controversial creditor vote in June.
The petition lodged by the group challenges the CVA on both the grounds of "unfair prejudice" and "material irregularity", reflecting our own view on CVAs – and the view of many of our members – that landlords have been disproportionately and unfairly affected.
The overriding consensus across our membership, which includes property owners, retailers and local authorities is that the spirit of fairness which originally underpinned the CVA process has been lost. The process is fundamentally flawed, in that it allows all creditors to vote on a process which in fact targets a single creditor group.
Rather than a tool of last resort, CVAs are effectively being employed as a legal loophole and tax efficiency measure to enable businesses to escape rental liabilities and rates bills, reduce property portfolios and exit contractual agreements.
Moreover, sudden termination of a lease agreement puts a huge financial strain on the landlord, and should that lead to their own insolvency, the pain would be shared by the local authority through reduced income from business rates, which help to fund public services.
Many of the largest retail property owners are in fact pension funds, so the sudden loss of income caused by CVAs may unexpectedly touch many more of us directly than first appears.
It is also a misconception that CVAs only affect landlords. Their ease of use leads to an uneven playing field, penalising solvent retailers and occupiers who cannot, or will not, re-adjust their cost base in this way, and have conducted their businesses responsibly.
"The chances of surviving a direct administration are almost double that of a CVA, primarily because they facilitate a dramatic and wide ranging restructure which addresses and reduces corporate debt."
The sum of this serves as a significant deterrent to private and public sector investment into town centres and high streets, which are already struggling to adapt to the structural changes in retail.
These concerns have led us to call for the use of CVAs to be scrutinised by the Government, to ascertain how CVAs are being marketed by advisers, and to establish if they are in fact an effective tool for saving businesses and preserving jobs.
Between 2008 and 2017, 12 retailers have undertaken a CVA, with only 2 surviving in the long term without going into a subsequent administration.
Industry statistics suggest the chances of surviving a direct administration are almost double that of a CVA, primarily because they facilitate a dramatic and wide ranging restructure which addresses and reduces corporate debt.
So in many cases the pain of CVAs in their current form – felt across various stakeholder groups – completely undermines confidence in the market for limited success, causing long term damage to a sector that can least afford it.
I predicted in the spring that the use of CVAs would come under greater scrutiny and face legal challenge. It gives me little pleasure to be proved right.