Sports Direct tycoon Mike Ashley is one of the retail industry's great disruptors, but are his hardball tactics for renegotiating rents at his many chains remodelling the economics of high street retail?
Sports Direct tycoon Mike Ashley is one of the retail industry's great disruptors.
He may not be revolutionising the new direction of how we shop like online giant Amazon has done, but he has thrown innumerable cats among the industry pigeons as he has sought to take advantage of the tidal wave of change engulfing retail.
While some well-known retail names, despite their growing multichannel operations, have collapsed into administration or launched CVAs, Ashley has taken advantage of the turmoil to extend his empire.
In the process, he seems to be determined to overturn the established retail property model by confronting landlords for better terms.
While he may not be single-handedly creating a new economic model for retail property, Ashley is accelerating towards what many see as an inevitable tipping point.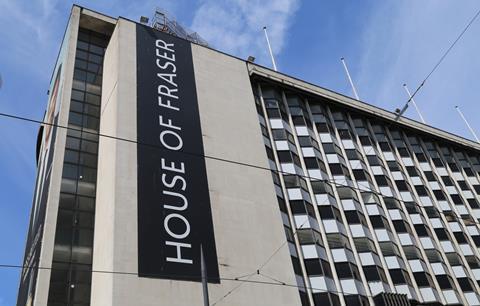 The billionaire runs his slide-rule over every potential deal there is to be had. In the last year alone, he has scooped up department store group House of Fraser and specialist retailer Evans Cycles.
It is his management of House of Fraser's portfolio that throws into stark relief his power to change the rules on retail real estate.
After buying HoF out of administration for £90m in August last year, Ashley played hardball with property owners.
While he has acquired stores outright where he sees a clear, successful future, such as the flagship Frasers store in Glasgow that he bought for £95m – more than he paid for the entire business – many other branches are being run on a licence, after which Ashley can leave.
In some cases, he is paying no rent at all – instead having struck business rates-only deals to keep shops open, and in others negotiating 5% of turnover rent deals.
The uncertainty over the department store's long-term future means landlords concerned about being left with hard-to-let retail space on their hands may be over a barrel.
A negotiator who carries weight
Ashley has an increasing hold over the UK high street. Research for Retail Week undertaken by the Local Data Company (LDC) showed that the number of stores that Ashley owns outright or has invested in has rocketed 52.5% over four years, from 651 shops in 2015 to 993 in March of this year.
LDC head of retail and strategic partnerships Lucy Stainton observed: "As mid-market and large-portfolio retailing continues to face challenges, without Ashley's intervention, there would be at least an additional 118 stores at risk of closure from the HoF and Evans Cycles administrations in 2018 alone.
"By increasing his portfolio and UK coverage, Ashley is increasing the weight he brings to the negotiation table for future discussions with landlords over rents and lease incentives with Mike Ashley owning multiple units across an increasing number of schemes."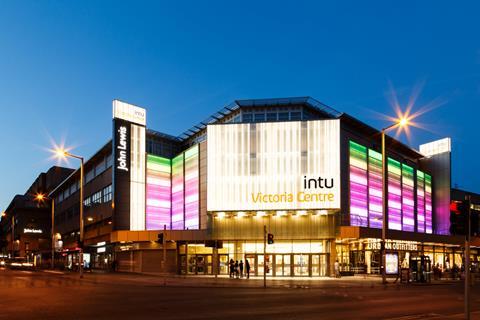 The tribulations of a retail property market subject to seismic change was evident in Lakeside and MetroCentre owner Intu's trading update at the start of May.
Intu chief executive Matthew Roberts signalled that rental income would fall below expectations this year following a "higher than expected level of CVAs".
Intu anticipates that like-for-like rental income will be between 4% and 6% lower than last year.
While a torrent of CVAs, such as those underway at Debenhams – which Ashley hoped to take control of – and Monsoon Accessorize may be taking a toll, Ashley has also exerted pressure on Intu.
Late last year, he threatened to close all 17 of his shops in Intu centres, which he said amounted to £25m of lost rent and service charges – though Intu disputed this figure and said it equated to under £5m a year – after failing to agree a deal to keep HoF branches open in its centres in Norwich, Lakeside, MetroCentre and Nottingham.
Ashley told The Times: "Intu has demonstrated it is unwilling to help retailers save stores and jobs. It is unrealistic for Intu to continue to enjoy a long-term relationship with our retail businesses."
A deal was struck in the event, on undisclosed terms, but the dispute showed that Ashley's growing importance to under-pressure landlords meant that he could throw his weight around – and is likely to continue to do so.
'Creative destruction'
One industry source approvingly labels Ashley's property approach "creative destruction" because while it undermines established ways of doing business, it creates the conditions of future retail success and represents a new model which property owners must simply get used to as consumer habits change.
The source argues: "Rent is a big chunk of a retailer's P&L – it can be 20% of sales. Market rent is defined by supply and demand and the problem we have is that companies are locked into long leases."
He says that the property model needs to stabilise and rents need to come down. "If you can take rent down to 5-10%, that can be the difference between life and death. A lot of retailers are trading on a low single-digit EBITDA margin.
"A big part of Mike Ashley's story is rent. If you take rents to 5% of sales you're going from a fixed price to a variable cost, and that helps operational leverage and trading through cycles."
Ripple effect
Ian Shepherd, the former chief executive of Game and chief operating officer of Odeon, and author of Reinventing Retail, published next month, admits he is an "admirer" of Ashley's approach. He hopes it will create a ripple effect across the industry.
Shepherd argues: "We're approaching the point where the relationship between retailers and landlords needs to change. It's less and less appropriate to take on 10-year leases when consumer behaviour might change in six months.
"Landlords need to get used to that world too. The property industry has been a bit staid."
Property adviser Harper Dennis Hobbs' head of retail consultancy, Jonathan De Mello, agrees that Ashley is contributing to a wider downward pressure on retail rents.
He says: "I believe that he is, given the amount of publicity he received over the brinkmanship with Intu over HoF, and the concurrent damage it did to Intu's share price before a deal was agreed.
"Retailers are very much in the driving seat when it comes to negotiations with landlords and there is tremendous downward pressure on rent."
However, Ashley's hardball tactics don't wash with some landlords. M&M Asset Management, which owns the Stamford Quarter in Altrincham where HoF's Rackhams shop is based, ran out of patience and shut the door on the Sports Direct magnate.
"I imagine there will be other landlords with House of Fraser, scratching their heads wondering what to do with the space"

Iain Minto, M&M
M&M shopping centre director Iain Minto explained the decision to The Guardian. He said: "We can't sit around and wait forever for House of Fraser to do something.
"Sports Direct has been in this building for nine months and at the moment they're still trying to work out what to do with the wider business. We don't want the building to sit there forever and a day, we want to invest in the town.
"I imagine there will be other landlords with House of Fraser, scratching their heads wondering what to do with the space."
However, other retailers are following Ashley's lead and demanding concessions from landlords. De Mello says: "For all the retailers that have engaged in a CVA process to close stores or renegotiate rents downward, there are myriad others that are actively engaging with landlords to reduce rents across their portfolios."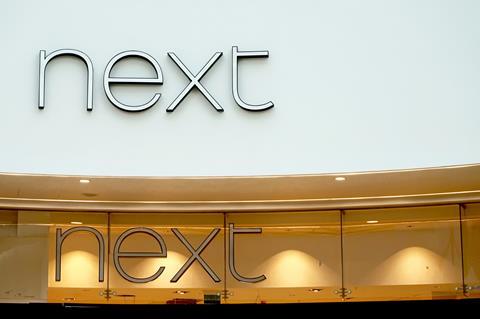 De Mello adds: "Landlords of over-rented schemes need to face the fact that they have to be more flexible with retailers and offer both upward and downward rent reviews, monthly rent options, and incentive packages.
"Landlords are scared that should rents fall overall then the valuation of their schemes will be damaged. This is due to the archaic way schemes are valued currently and this needs to change."
Among that myriad of retailers demanding better terms as they watch retailers collapse around them is fashion and homewares giant Next. When a store nearby secures a rent reduction through CVA or similar, it demands lower rents too.
In its latest annual results in March, Next reported: "Last year we negotiated a rent reduction of 29% on the leases that we renewed; we experienced a reduction of 25% on leases renewed in the previous year and we expect similar reductions in the year ahead."
That was not simply a result of CVAs but is indicative of a change in the relationship between property owners and retailers.
Can landlords and retailers find a compromise?
The big challenge will be to come to a compromise between store groups and retailers – however, as the current confrontations demonstrate, this is easier said than done.
Shepherd says: "When I was at Game I thought: why can't we do deals related to the success of a store, which would mean you share the downside and upside? That's especially the case for retailers in cyclical businesses and over a long period, it's possible that the landlord would make more money.
"Why doesn't that happen? One reason is that property companies seem to be focused on annual rentable value. If they do a deal and that becomes less certain it affects their valuations.
"I think the growth of CVAs is an indication of the failure of the relationship between landlord and tenant – you only do them when you're at death's door. If there were more pragmatic conversations going on earlier, you wouldn't need that to happen."
But there are different takes on the state of play in retail property. For instance, some believe that the new generation of online companies are hitting turbulence of their own, unable to cope with costs such as customer acquisition and fulfilment.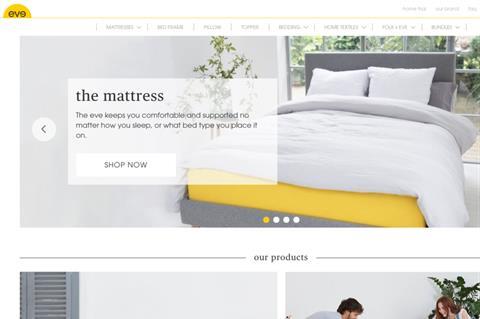 This has led some pureplays to partner with bricks-and-mortar retailers to reach new customers. Eve Sleep, for example, which was heralded as the next big thing in mattress retailing, has started selling its products in Dreams, Next and German department store Karstadt after it struggled to hit sales targets. Partnerships of this ilk could give bricks-and-mortar retailers more power and demonstrates the value of retail property.
Meanwhile, moving to turnover-based rents – which many retailers are proposing – has issues of its own. De Mello believes landlords will bridle at inequitable arrangements over multichannel sales as some bricks and mortar retailers are not being fair about how they account for online revenues, to the detriment of their property partners.
He says: "They [retailers and landlords] aren't working well together due to the way retailers attribute online turnover to stores; typically including online returns but not online sales made in a catchment area around the store, into the store P&L. Until retailers do this then turnover rents aren't really feasible, as stores will never see any real like-for-like growth."
Ashley has started a battle over what the right model for retail property is, but finding that model will remain the subject of argument until all parties can find a balance of commercial interests. An agreement is needed soon.
Analysis: Is Mike Ashley remodelling the economics of the high street?
1

Currently reading

Analysis: Is Mike Ashley remodelling the economics of the high street?

2

3