The opening of Parkway in Newbury a week ago heralds the last of the major shopping centres – at least until the economy is back on its feet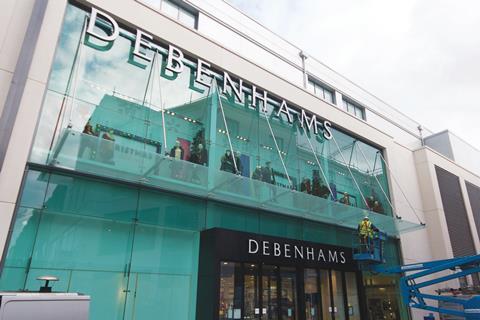 Why are we writing about it now?
Parkway shopping centre in Newbury opened its doors last week, marking the last significant opening before a development hiatus until 2013.
What went wrong?
The economy. Developments were scrapped or put on ice as the global recession bit and property firms shelved or scaled back plans.
Westfield's Broadway shopping centre in Bradford was halted in 2008, after clearing the site, while others were pulled altogether.
While 20 centres – including Westfield London – opened in 18 months in 2008/09, the recession of 2008/09 and current downturn is having a knock-on effect on shopping centre openings this year and beyond.
When will development restart?
After Westfield Stratford City, Trinity Walk in Wakefield and Parkway opening this year, the next centre to open will be Land Securities' Trinity Leeds, pencilled in for spring 2013. Capital Shopping Centres has begun a public consultation on extending Lakeside, Thurrock. Other redevelopments in the pipeline include Hammerson's Sevenstone in Sheffield.
Harper Dennis Hobbs director James Ebel says a lot of plans will stay on hold until the economy picks up. "Everybody is waiting for signs of recovery," he says.
Why does this affect retailers?
Because expanding retailers cannot open stores at the rate they have been used – because of a lack of funds as well as a lack of space – they will have to sweat their assets more. Next year will be more about revamping existing stores and pushing the multichannel offer.
Ebel says: "Retailers will look to expand existing space and relocate stores." For those still wishing to open new space, prime pitches will become increasingly attractive, he adds. Retailers are also looking to overseas expansion if they cannot open the right stores in the UK.
Does market need more space?
Not necessarily. It's not just developers that have scaled back plans. Retailers have scrapped expansion plans, reorganised their portfolios and closed stores. The trend looks set to continue as online becomes increasingly important.
A CBRE study found retailers can now operate from fewer, higher quality locations. It revealed store groups can access 50% of the UK population with just 90 shops, compared with 200 in the 1970s.
Ebel says: "There is certainly more of a cautious view – 'we don't need to be in every city, we can rely on online'. I wonder if [the need for lots of stores] will ever return."