As Asos continues to build its overseas business to drive sales, its international director relishes the challenges of global growth.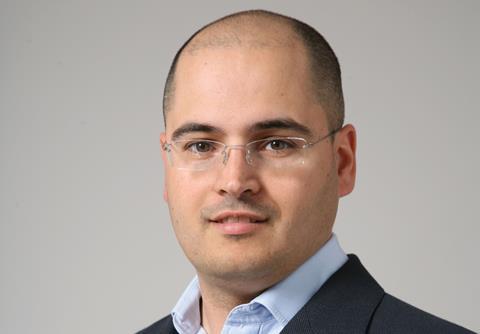 As Asos increasingly turns to overseas markets to power growth, the fashion etailer's international director role is becoming more important and, therefore, more demanding. But Jon Kamaluddin, who moved up to the position from finance director in 2009, is enjoying the challenge and has "loved every minute" of it.
"Different regions present different challenges and that's the fun of the job," says Kamaluddin. "For example, in the US it's a very large and mature market and there are challenges that are very different to those in Russia, which has obstacles such as language and cross-border shipping."
But such obstacles have not got in the way of impressive growth. While Asos' UK growth is slowing, its international sales rocketed 103% to £283.7m, out of total retail sales of £481.6m, in the year to March 31.
Kamaluddin enjoys being at the heart of the thriving business, and is keen to constantly challenge himself to drive creativity and, subsequently, sales at the retailer. It is a trait he also likes to instil in his team.
"I like to set a challenge and give people space to work out a solution. I like to let people be creative," he says.
Kamaluddin knows the 12-year-old business inside out after joining as finance director in 2004. He helped steer the retailer through a period of great change – when he started, Asos was a relatively small operation, with group sales of £8m.
It now delivers group revenue of £494.9m and emerged as one of the stars of the downturn, defying the poor economic conditions to deliver consistent growth.
"The thing I enjoyed the most about being the finance director in the first three years was the speed at which the business was growing, while being challenged to overcome problems," he says. "But as time went on, those challenges matured and changed and I wanted to find something similar [to the challenges I had before]."
In his international role, Kamaluddin has overseen impressive growth at the overseas arm. When he took up the position, overseas sales had started to gain momentum but still only generated £30m – 18% of the business.
Now Kamaluddin has developed websites in France and Germany and, over the past year, in Australia, Spain and Italy. He has also opened the retailer's first overseas office in Australia and plans to open more offices in all places where Asos has a web presence, targeting New York initially.
Aged just 39, Kamaluddin has racked up wide experience. He started out at accountancy firm Arthur Andersen, which he says caught the eye of Asos founder and chief executive Nick Robertson.
Kamaluddin has previously said that Robertson was drawn to his experience in investigating on behalf of companies and banks and analysing cash flow and recommending remedial action.
From there he joined Marks & Spencer where he stayed for three years and, as finance manager, helped develop the retailers' flagship own-brand fashion label Per Una.
But while his work takes him all around the world, Kamaluddin likes to make time for his family – his three children also keep him busy. He also pursues his love of cars, cooking and eating out – no doubt in exotic restaurants serving international cuisine.
Career history
2009 to present Asos international director
2004 to 2009 Asos finance director
2002 to 2003 Marks & Spencer finance manager
1995 to 1999 Arthur Andersen, corporate recovery