Luxury retailer Burberry's new chief operating officer, John Smith, is well placed to help the iconic brand continue its digital and social media push. Tiffany Holland reports.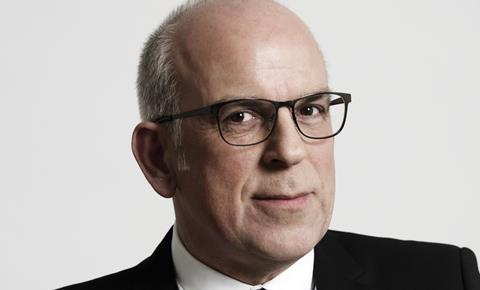 With the very British sounding name of John Smith, it is perhaps fitting that the 55 year old is swapping one giant British brand for another as the former BBC veteran prepares to join Burberry as its new chief operating officer.
Smith, who left the BBC last year after 23 years, joins the luxury fashion group on March 4, after his hiring was revealed last week. Despite spending the bulk of his career at the public service broadcaster, Smith has impressive commercial credentials that should help smooth the transition from media to macs, not to mention the fact he has been a non-executive director of Burberry since 2009.
As BBC Worldwide's chief executive for seven years, he was credited with increasing profit four-fold at the division, to £155m in 2011/12.
Smith - who was often tipped for the top jobs at both the BBC and ITV - and his team transformed the BBC's international presence by selling programme rights to other broadcasters overseas. Shows including Top Gear, Dancing with the Stars - the international version of Strictly Come Dancing - Doctor Who, Lonely Planet and BBC Earth have become household names overseas. BBC Worldwide now airs in more than 100 countries.
When Smith was at the BBC he enjoyed working in open-plan offices and encouraged his team to immerse themselves in the broadcaster's culture, stretching to Doctor Who and Strictly Come Dancing-themed boardrooms.
His appointment shows how Burberry is trying to tap the knowledge of media executives in order to stay at the forefront of digital retail. Smith will be charged with driving the operational execution of brand strategies, focusing on digital media and mobile technology.
While Burberry has been at the forefront of many digital developments, including being one of the first fashion brands to live stream its London Fashion Week catwalk show and being one of the first retailers to break the 1 million Twitter follower barrier, the appointment signals Burberry's determination to up the ante in the field, and Smith certainly seems to live and breathe digital media.
In an interview with The Telegraph in 2011, Smith said that when he first arrived at the BBC Worldwide headquarters he was "amazed by how undigital everyone was. Only a couple of people had iPods and no-one had Sky PVR [personal video recorders]".
So he tasked himself with educating his management team on the benefits of social media. And he has used such channels to great success. When Smith offered exclusive access to tickets for Top Gear's live show through Facebook it led to £100,000 in first-day sales.
Smith will be responsible for pushing Burberry's beauty division across all platforms, as the retailer brings it in-house, while finding further efficiencies to enable reinvestment in the whole business. The role of chief operating officer is new for Burberry and "reflects the evolution of the executive team", according to the retailer. After Smith's appointment was revealed, Burberry reported highly regarded finance director Stacey Cartwright was to leave the retailer after nine years, taking a £4m share pay out with her.
Chief executive Angela Ahrendts said Smith will be a "tremendous addition" to the team. "John's appointment positions us strongly to optimise the significant opportunities available to the brand by channel, region and product division, and to unlock the potential of unprecedented changes in consumer behaviour," she said.
When Smith stepped down as BBC Worldwide boss, the company was criticised for its aggressively commercial strategy, according to reports at the time. Smith is understood to have wanted BBC Worldwide privatised so he could take advantage of further commercial opportunities.
But Burberry will surely embrace his commercial spirit, particularly if he can drive the luxury brand in the same way as he has the BBC.
Career history
March 2013 Burberry chief operating officer
2004 to 2012 BBC Worldwide chief executive. Prior to this he held various roles, including chief operating officer.
1989 Joined the BBC