Halfords will be relying on the marketer's customer understanding to help it emphasise its service appeal.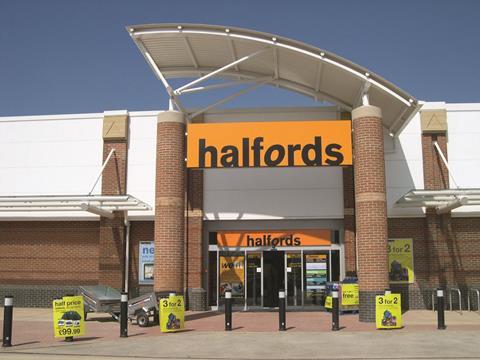 Customer-centric Emma Fox, the chief marketing officer of Walmart in Canada, is to return to the UK later this year when she takes up the role of commercial director at Halfords.
As Halfords attempts to refocus its business on service rather than retail alone, appointing a consumer-focused director could help shift the car parts and cycle specialist business into the next gear.
Switching from marketing to commercial might seem like a big change. However, Fox has broad knowledge of retail from her 14 years at Walmart and Asda together.
Fox joined Asda in 1999 and worked her way up and across the business in merchandising, logistics and marketing - mainly in food - which gave her a broad range of experience. But one former colleague said that commercial activities are her "bread and butter".
In fact, before the move to Walmart Canada in 2011, she was the commercial director for quality at Asda. She headed the private-label business which at the time accounted for about 45% of the supermarket's sales.
During her time at Asda, Fox was involved in relaunching Asda's mid-tier private-label range to the Chosen By You brand. It was part of a £100m investment that included 20,000 UK consumers tasting and benchmarking the products in order to put customers in the driving seat.
"She was very customer-focused," says the former colleague. "She always related things back to the customer. She was also a very good communicator and very open and considered."
Last year she told Canadian newspaper, the Financial Post: "When I came in 13 months ago I felt it was really important to fully understand our customers, who they were, how we needed to communicate with them and how we engaged with them."
For Fox it was key to glean as much customer feedback as possible in a more convenient way and she
initiated shop-along listening groups, mummy blogger forums and online focus groups, in order to talk to her customers.
She also changed the way Walmart marketed to customers, putting less emphasis on mass-market television advertising and more on tailored advertising through radio and flyers.
She told the newspaper: "Flyers are a currency of the Canadian market. We do not really have flyers [in the UK], but here [they are] a big currency for the retailer and the customers. Customers love the flyer; they tell us they will sit in bed on the Thursday evening with a pen and get all the flyers out and mark which retailers have the cheapest offers that week."
Fox studied agriculture and food marketing at Newcastle University and went on to work for Bass for 10 years in trading and marketing roles before joining Asda.
She was well-liked while at the grocer. One ex-colleague describes her as "absolutely lovely", but her ambition to climb the corporate ladder was plain to see.
She is keen to pave the way for other women and is a campaigner for females in business. Shortly before taking the role in Canada she was appointed chairman of the Walmart President's Global Council of Women Leaders, seeking to push the importance of women in senior business positions up the agenda.
As she now repositions herself alongside a spruced-up team at Halfords, her new boss Matt Davies will hope Mrs Fox will prove fantastic and help its sales gain speed.
Career history
September 2013 Halfords, commercial director
2011 to 2013 Walmart Canada, chief marketing officer
1999 to 2011 Asda, various roles
1990 to 1999 Bass, various roles