The former Starbucks man is no stranger to turnarounds, but does he have what it takes to give the flagging Clinton Cards a shot in the arm, Tiffany Holland reports.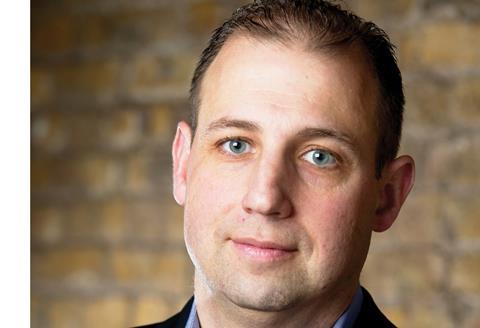 New Clinton Cards chief executive Darcy Willson-Rymer has a challenge ahead of him. Not only is he tasked with turning around the fortunes of the flagging greetings card chain, he is also the first non-family member to run the business in the retailer's 43-year history.
The Canada-born former managing director of Starbucks UK took the reins earlier this month from retiring founder Don Lewin, and is under pressure to breathe life into the ailing retailer. As Retail Week went to press, he was expected to have had his first chance to update the market on his plans for the business yesterday, as the retailer revealed its full-year figures.
"I would describe myself as optimistic, energised and 100% service-oriented," Willson-Rymer says. "I'm a strong believer in spending as little time behind the desk as possible. My role is that of an enabler – to enable the best from the company and its people in order for them to grow.
"To achieve this I need to ensure that we're always asking our customers the right questions, that we listen to them and then answer them."
A keen tweeter, in his previous role as boss of Starbucks UK Willson-Rymer was famed for his quick responses to customers complaining about such things as smelly toilets. Now, since joining the greetings card retailer on October 10, he has enthusiastically tweeted about the move being a "fab opportunity". When one of his followers asked why he switched from coffee to cards, he replied: "I love a challenge. [I'm] passionate about retail and passionate about the high street."
The retail industry views Willson-Rymer's move a brave one. The card chain has not been immune to the economic gloom, posting profit warnings and declining sales in recent years.
It has been battered by strong competition from supermarkets and rivals such as Card Factory and online personalised card retailers such as Funky Pigeon and Moonpig. Willson-Rymer will be expected to review the 800-strong property portfolio, while continuing to invest in online and the store environment.
It won't be an easy job, but Willson-Rymer is used to turnarounds. In his time at Starbucks, he helped pull the coffee chain back into the black, after losses mounted as a result of excessive cost cutting and quick expansion.
The family man joined in 2007, shortly after Starbucks posted its first quarterly loss in 16 years. While global chief executive Howard Schultz had to close 600 cafes in 2009, Willson-Rymer's played his part, closing five cafes across the Republic of Ireland.
Referring to Starbucks, he says: "My toughest time in retail is navigating a retail business through the 2008 recession and the tough cycle of a downturn.
"We faced several tough challenges, but with every challenge comes an opportunity and it's understanding those opportunities and how to develop them that turn a situation around."
Eyebrows were raised when Willson-Rymer's appointment by Clintons was first revealed, due to his firm grounding in the food and drink area of hospitality.
However, one source close to Clintons says there are clear similarities between the two sectors. "Darcy is coming from a different sort of business but at the same time, he will still be selling products to customers as before. The businesses also have similarities in that both Clintons and Starbucks have stores in high footfall areas.
"Clinton Cards needs to differentiate itself from its competitors and I think driving in-store experience is key. He has the right background for this coming from Starbucks."
Willson-Rymer shares this ethos, believing that customer experience is key to successful retail.
"Working as a waiter for a well-known pizza chain in 1984 was my fondest time working in retail so far," he says. "I had the ability to change the customers experience and how they felt – a strength and core skill that's needed in the retail sector.
"Everybody who works in retail has the ability to change and determine how their customers are feeling and that's what excites me."
Although there is no denying the scale of Willson-Rymer's job, he certainly has enough enthusiasm to give Clintons a fighting chance.
Clinton Cards in numbers
In the six months to January 30
Pre-tax profits slumped from £20m to £12m
Turnover declined from £223m to £207m
Like-for-likes down 2.7%
Darcy Willson-Rymer - Career history
October 2011 Chief executive, Clinton Cards
2007 to 2011 Managing director, UK & Ireland, Starbucks
2003 to 2007 Unilever Ventures
1984 to 2003 Yum!, latterly head of franchising operations for Europe