The Costcutter boss has struck a deal with Palmer & Harvey that will add 800 stores to the convenience grocer's estate.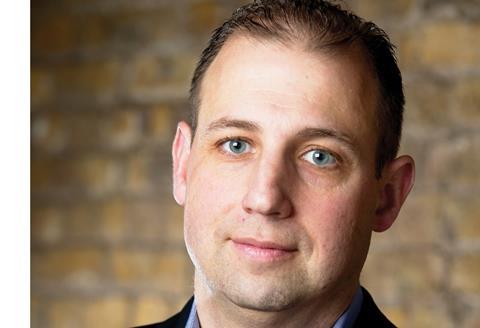 It may only be just over six months since Darcy Willson-Rymer swapped cards for convenience, but the Costcutter chief executive seems to have found his forte at the symbol group and is rapidly developing his empire.
In forging a new buying group, The Buyco, with wholesaler Palmer & Harvey, Willson-Rymer has struck a sensational deal that will send ripples through the highly competitive convenience sector.
The tall Canadian appeared relaxed and pleased at Retail Week Live last week, shortly after he confirmed the deal that will give the 50/50 partners a combined £5bn of purchasing power.
He spent an intense 24 hours explaining the ramifications of the strategic partnership to his now 2,500-strong store operators.
Under its terms, Costcutter takes on 800 of Palmer & Harvey's Mace, Supershop and Your Store shops, as the wholesaler leaves direct retail. These stores join the Costcutter, myCostcutter and Kwik Save fascias to create the UK's second-largest convenience store chain behind Booker's Premier.
And Willson-Rymer has the big boys in his sights. "This partnership means we are able to offer our members much better value to be able to compete more effectively against the multiples. We can co-exist but our local knowledge and service sets us apart."
Willson-Rymer was clearly keen to act quickly to secure space in the competitive grocery convenience market, which industry body IGD estimates will increase by £10bn to be worth £44bn by 2017.
For Costcutter it is a significant step that ends a transitional phase following its full acquisition by Bibby Line Group in November 2011, and the departures of founder Colin Graves and former boss Nick Ivel. It ends its buying partnership with Nisa, which will conclude next year.
It has been a turbulent 18 months for the former Starbucks UK boss, who switched from cappuccino to cards in late 2011 after steering the coffee giant back into the black.
He understood the size of the task on becoming the first person outside Clintons' founding Lewin family to run the retailer as it battled fierce competition from online operators.
However, Willson-Rymer believes it was not simply market forces that led to the administration of Clinton Cards, which collapsed last May.
"When I went to Clintons I was very aware of the situation. You had a business model that failed to evolve. It did not make the appropriate investment in its stores, infrastructure or IT systems and its stores were over-expanded and over-rented.
"The Clintons business model still has another 10 years but that's it," he says. "The key lesson I learnt was that businesses need to evolve, change and keep pace."
Willson-Rymer, a keen tweeter, has been quick to evolve as he's moved across sectors. While at Starbucks his handle was @Starbuckukmd and he developed a reputation for rapidly answering customers' queries.
At Clintons, the self-styled @Kingofcardz took to the stationery world like pen to paper.
In his new guise as @Openallhourz, Willson-Rymer is relishing the opportunity to return to grocery - he was at FMCG giant Unilever for four years - and represent the local shopkeeper. He has identified a group of 20,000 non-affiliated independents from which he wants to gain new members to double the size of Costcutter's estate.
He has ambitions to improve the retailer's quality and range and is plotting a launch of a new own-brand line as the symbol sector moves from booze and fag merchants towards providers of evening meals.
Willson-Rymer is also leveraging the symbol group's store estate. Asda's deal with Collect+, revealed last week, will allow its shoppers to collect products ordered online in 5,000 of Costcutter's and its competitors' stores.
The 47-year-old family man, a trustee of anti-human trafficking campaign group Stop the Traffik, is ambitious and feels like the tide is washing in the right direction for Costcutter. "People want to shop little and often and they want to shop locally so we are in a good place," he says.
With the foundations set for a strong future, he'll be keeping a handle on his Twitter moniker for a while yet.
Career history
September 2012 to present Chief executive, Costcutter
October 2011 to May 2012 Chief executive, Clinton Cards
2007 to 2011 Managing director, UK & Ireland, Starbucks
2003 to 2007 Unilever Ventures
1984 to 2003 Yum!, roles included head of franchising operations for Europe