Asda's chief merchandising officer, also in charge of fashion brand George, is leading changes to improve the business.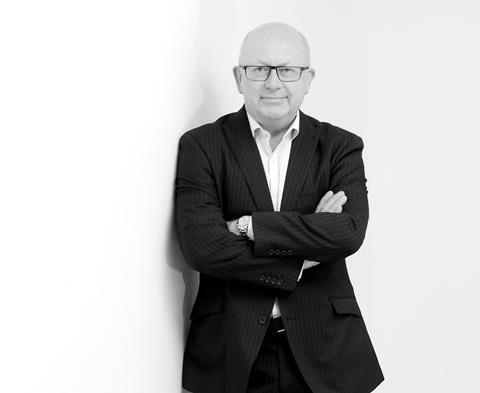 "We are trying to build a virtual tunnel from Leeds to Bentonville," smiles Andrew Moore.
In the five months since being promoted from managing director of George to chief merchandising officer across the fashion brand and Asda, Moore has moved the business apace, exploiting the scale between Asda and its owner Walmart – whose HQ is in Bentonville, Arkansas – that is vital to the grocer's everyday low prices model.
Last week, Moore took steps to bolster his team. Asda commercial director for non-food John McDowell is to take up the newly created position of director of merchandise leverage in the US, reporting to Moore with the remit of creating buying efficiencies.
George at Asda brand director Fiona Lambert has taken on responsibility for home essentials and furnishings, and commercial director Louise Hoste moves from home to hard lines.
Moore has built a strong reputation as a canny operator and has driven George, now generating sales estimated at £2bn, forward to become the number one by volume in childrenswear, according to Kantar Worldpanel. His passion for devising supply chain efficiencies and shortening lead times led him to strike a deal to acquire the supply arm of Turkish clothing supplier GAAT earlier this year. He is also using the company's international links to supply George clothing to Walmart in Chile and Japan.
Moore found an appetite for retail at an early age when he was promoted from his newspaper round to working in the newsagent's shop. He worked for Sainsbury's for three years while he was a student and it was that experience which convinced him to turn his back on a planned career in finance.
It was at Marks & Spencer that Moore made his name during a 24-year career that spanned several regimes. During his time at M&S he held several senior buying positions and helped George at Asda founder George Davies launch the Per Una brand. Moore is, however, uncomfortable with how M&S's was seen as a pillar of UK society. "Clearly there's no other business like it worldwide, but we hated being described as an institution. It's a retailer, it has shops – people used to talk about it like it was the NHS or BBC. It's not," he says.
Moore left M&S to set up his own retail consultancy in Cape Town, South Africa, and spent a year working as a consultant to Woolworths there.
On joining Asda, he was surprised by the retailer's approach. "It's a unique culture," he says. "There's a strong sense of integrity. A lot of businesses talk about being customer-focused.
At Asda that's genuinely the case. We operate as if we have the customer on one shoulder and our colleagues on the other."
Moore is now enacting a strategy to "dial up George's fashion credentials" while still focusing on value, and has introduced a revamped fashion-led in-store format with mannequins and high street-style fitting rooms to reinforce this. Asda will have 30 such George shop-in-shops by the end of the year.
"We do not want to be seen as a supermarket fashion brand, we want to be a fashion brand that happens to be in a supermarket," says Moore, adding that while he is "never complacent", he is confident George can outgun Morrisons' new childrenswear brand Nutmeg, due to launch next March. George has benefited from strong links with Disney, whose products it is the number one retailer of in Europe, and other kids' characters. "We love Peppa Pig at Asda," he adds.
He also aims to step up George's multichannel offer and expand it internationally after opening the first franchised store in Abu Dhabi last week.
He has also had to gain an insight into a vast array of non-food products as Asda aims to become the number-one non-food retailer by 2015. "My role covers everything from hammers and screwdrivers to cushions and sofas," says Moore, who lives in Cambridgeshire but divides his time between London, Asda's head office in Leeds and George's headquarters in Lutterworth. There is something of his work in his home life. He is very interested in design, which translates into his home, where he enjoys spending time with his family. "My new role gave me a good excuse to spend a bit of time on home design as we had to move house from Buckinghamshire," he says.
Moore will hope his enthusiasm for design and sourcing will come through in Asda's products as he continues to dig that tunnel.
Career history
2012 to present Chief merchandising officer, Asda and executive managing director, George
2010 to 2012 Managing director, George
2008 to 2010 Director of supply and merchandising, Asda
2007 to 2008 Independent retail consultant, Woolworths
1983 to 2007 Various roles including director of general merchandise planning, Marks & Spencer