The New Look chairman is known for tackling turnarounds and is making good progress at the value fashion group.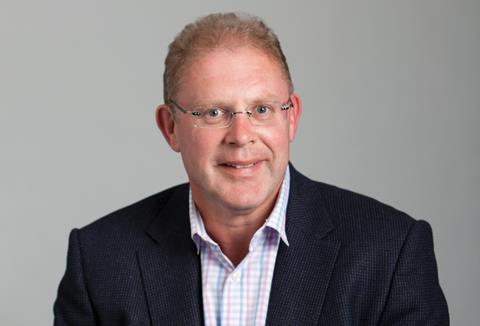 Alistair McGeorge seems to be working his magic again after leading New Look towards finally tackling its burdensome debt pile.
As chairman, McGeorge helped put the fashion retailer on a firmer footing by last week launching an £800m bond issue to repay outstanding debt - which stands at £1.1bn, more than five times last year's operating profits.
The debt - particularly the 'PIK' element - had long cast a shadow over New Look's future, and staff will have breathed a sigh of relief that financial restructuring is making progress.
With a reputation for problem solving, McGeorge has made his mark at New Look after joining two years ago.
While chief finance officer Alastair Miller was the architect behind last week's debt deal, McGeorge, a chartered accountant by trade, has pulled New Look up by the bootstraps in other areas too.
Before his arrival, New Look had lost its way. After moving its headquarters from Weymouth to London, the retailer lost many experienced staff, and that started to show through in the product, which was deemed too young and too expensive.
New Look's poor performance led to the ousting of then chief executive Carl McPhail in 2011 and the exit of chairman John Gildersleeve. Founder and major shareholder Tom Singh dramatically parachuted back into the business as interim executive chairman, while the retailer sought a replacement.
New Look needed a strong leader, and it found it in McGeorge, who was originally appointed executive chairman.
The 53 year old is not afraid to take on turnarounds.
In 2006 he was appointed chief executive at Matalan, representing the fourth boss in five years at the value retailer. He stayed for four years, providing some much needed stability and leading a £500m refinancing of the business in 2010, enabling founder John Hargreaves to take a £250m dividend.
According to the people who know him, Glasgow-born McGeorge, who was raised in south Manchester, takes a no-nonsense approach to management, seeking to challenge his teams to get the best out of them.
Guy Lister, New Look's managing director for customer and multichannel, explains: "He has had a huge impact.
He joined with the aim of getting the business back on track, focusing on cost, improving margin and then top-line profits. But the main thing he has brought is his leadership style. He believes in giving his teams space to deliver."
This leadership style is already showing positive results. New Look's EBITDA surged 25.2% to £86.9m in the half year to September 22. But UK like-for-likes fell 3.1%, excluding VAT, so more work is still needed. However, McGeorge has made impressive inroads and has been credited with transforming the culture at the retailer, which was lacking energy and motivation. Staff now have more of a can-do attitude, adds Lister.
And it is not just his staff that recognise his qualities. Friend Christine Cross, chief retail and consumer adviser at PwC, says: "He is an excellent, well-rounded retail chief executive, with a grasp not just of the financial side but of the strategic and commercial path too."
McGeorge took his first chief executive role at Littlewoods, where he was promoted from supply chain director, amid tough conditions. He replaced Barry Gibson who left after profits tumbled 63%. McGeorge got the business in shape for its eventual sale.
It is clear McGeorge, who is a fitness fanatic and keen Manchester United fan, likes a challenge in his professional and personal life. He sets his alarm for 5am most mornings to fit some exercise in before work.
Although a straight-talker who prefers to shun the limelight and focus on the task at hand, the father of two
is praised for his good nature and sense of humour. Lister reveals McGeorge has a penchant for throwing fruit around the office in times of celebration, or commiseration.
Now, as New Look shifts into another gear, so might McGeorge. After appointing chief executive Anders Kristiansen in December last year, McGeorge prefers to be called just chairman.
And now a chief executive is in place and the debt pile is being tackled, some have speculated challenge-hungry McGeorge will want to get his teeth into another juicy project soon.
Career history
2011 to present Chairman, New Look
2006 to 2010 Chief executive, Matalan
2001 to 2006 Chief executive, Littlewoods
1994 to 2001 Littlewoods, various roles including supply chain director