Business minister Mark Prisk has promised a "clear, business-led" strategy to spark retail growth in the summer.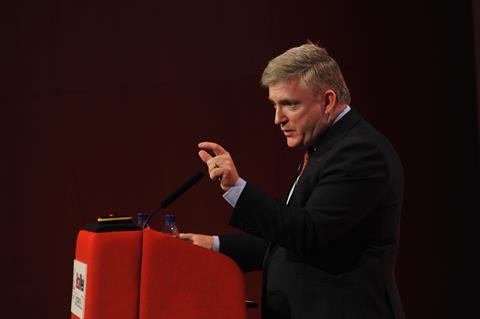 Prisk said the Government is in the process of slashing the number of regulations affecting retail and devising a plan to revitalise the high street at The Cloud Retail Week Conference this morning.
He said: "We need to have a clear, business-led strategy that we expect to be in place this summer. We will be cutting red tape and helping the high street."
Prisk said the department for business has already begun cutting the 257 regulations that affect retail. "We have now agreed to scrap 170 of the needless regulations, some of which were obsolete," he said.
These include clarifying age restrictions on sale of goods for retailers, developing a single Consumer Bill of Rights and adjusting the law to prevent employees bringing an employment tribunal if they have been employed for less than two years.
Prisk said the Government is to use Local Enterprise Partnerships (LEP) to inform a "holistic approach" to tackle problems on the high street. The Government's response to Mary Portas' High Street Review is expected early next week.
He said former Supergroup chief operating officer Diane Savory, chairman of Gloucestershire LEP G First, was a good example for other LEPs on how to engage with retailers.
"LEPs can solve local problems that hold businesses back," he said.
Prisk lambasted "snobbery" towards careers in retail after the row over work experience last month citing former shopfloor worker and now Asda chief executive Andy Clarke as an example for those attempting to forge a career in retail.
"Somehow people think working in a shop is not a proper job. It often gives people their first taste of employment," he said.
Prisk said the number of apprenticeships in retail is 8,000 for the first half of 2011-12, set to be up on 13,000 last year at current rates.