The lucrative US market offers rich rewards for UK retailers that can crack it. Retail Week looks at whether Primark might be one of them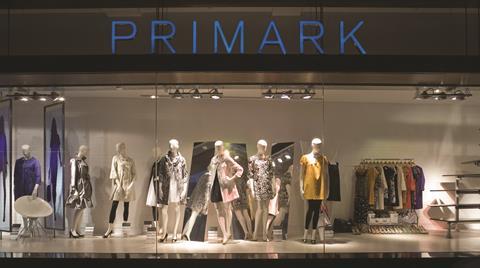 When it is completed, Boston's Millennium Tower will climb nearly 200 metres into the sky above the US city. But Primark will start its US adventure with its feet firmly on the ground.
In April, the value fashion retailer revealed it was taking a 70,000 sq ft lease of street level and first-floor space in the adjoining Burnham Building, which is being renovated as part of the Millennium project, marking the British retailer's first foray into the US.
Primark says its offer of up-to-the-minute fashion at value-for-money prices will appeal to consumers in the US. The first store is expected to open towards the end of 2015 and negotiations are under way to open further outlets in the US northeast during 2016, supported by warehousing in the region.
Avoiding failure
Primark will need no reminding of the long list of successful UK retailers, including M&S, Laura Ashley, Tesco and Dixons, that have failed to crack the US market. But that does not faze John Bason, finance director of Primark's parent, Associated British Foods, who maintained at the time of the announcement: "Just because we're a UK retailer does not consign us to failure."
Neil Saunders, retail analyst at researcher Conlumino, says despite the challenges, Primark has a fair chance of succeeding in the US if it can get its proposition right. "Primark, if it maintains the pricing it has in the UK and Europe, can undercut a lot of incumbent US players. If you look at the success of H&M, that bodes well for Primark. Although the models are not the same they are of a similar ilk."
The lower cost of US retail space will also count in Primark's favour, because it will need a considerable footprint to maintain its volumes, Saunders says. But, he adds, it will have to contend with different consumer tastes from its home markets.
Measured approach
"The American market is different. Fashions can be slower and people are less concerned with being on trend," says Saunders.
"But I think there are a lot of consumers that are interested in fashion and players that have expanded there seem to have done quite well out of it.
"It comes down to location. If you are talking about expanding in Iowa, your chances are not quite so good. But Primark is not thinking it will expand over all the US. It is going to cherry- pick locations where there is high footfall, people are interested in fashion and want low prices. I think that can work well in a number of locations."
Graham Jones, executive director at ABF house broker Panmure Gordon, says Primark will aim to open around 10 stores initially, giving it 500,000 sq ft of space in the US. Prior to the announcement, he forecast Primark could treble its 2012 profits from £365m to £1.32bn in 2023.
However, other UK retailers have entered the US market with similar confidence, which subsequently proved to be misplaced. In 2006, Tesco revealed the launch of its Fresh & Easy concept for the US, backed by capital investment of £250m each year.
It opened its doors in Hemet, near Los Angeles, in 2007 and expected to break even within two years. On April 21, 2009, Tesco reported a trading loss of £142m from Fresh & Easy. It opened around 200 stores in total, but by 2013 had filed for bankruptcy and sold
150 stores to investment company Yucaipa Companies, with some estimates suggesting it had sunk £1bn into the failed venture.
Saunders believes Fresh & Easy's failure was partly down to the differences between the US and UK grocery markets. "When you go into a market like the US, it is saturated. Unless you are going in with a significant point of differentiation that is relevant, then it is very difficult to make it a success."
He says Tesco's differentiation was not relevant to US consumers. Self-service tills, for example, were not popular with customers. Similarly, shoppers were not used to being presented with a wide selection of ready meals.
Tesco's mistakes
"Tesco misjudged that market," says Saunders. "The problem is in groceries you need scale and volume to make it work, there is no other way.
"Tesco had to expand quite quickly and it invested a lot of money but still did not have the scale at a profitable level to cope with market conditions. When it found it had home market problems, it pulled out."
Saunders adds other British retailers in the US have suffered from a lack of focus about what the US market wanted. But for all the notable failures there are foreign success stories in the US too. Swedish home furnishings giant IKEA has made strides in the States by offering consumers more or less what they get in Europe.
Ikea's approach was different from Tesco's in that it started small and grew gradually. It launched in the US in 1985, and seven years later had only four stores. Joseph Roth, Ikea's US expansion, property and public affairs manager, says the approach was methodical and deliberative. Because Ikea is privately owned, it did not have to work to the timetable of investors, nor did it have to raise capital.
"We do things at our own pace," he says. "We do not have analysts and Wall Street second-guessing our every decision."
"Just because we're a UK retailer does not consign us to failure"

John Bason, Associated British Foods
Ikea will have opened 40 US stores by the end of the year and expects to open two more next year. In 2013, it achieved revenues of $4.37bn (£2.62bn) in the US.
"If you have a strong concept and believe in it then you need to commit and go all the way," says Roth. "Our concept is to provide home furnishings of good design and good function at very affordable prices. Ikea is in 44 countries around the world – clearly we are doing something right."
Ikea is not the only retailer to succeed in the US without changing its offering. Fashion retailer Ted Baker began wholesale trading across the pond in 1996, before opening its first store in SoHo, New York, in 1998. It now has 15 stores, five outlets and 42 concessions, including one in Bloomingdale's department store.
Ingredients for success
Founder and chief executive of Ted Baker, Ray Kelvin, says: "To be a brand in America, you must have something that they haven't already got. Ted Baker has a strong culture, a strong personality and a strong product, which we have developed over the past 25 years.
Trading in America is not easy, but Ted Baker is doing well because we understand the US DNA and our products and attention to detail work for them. It has taken us a long time to build a presence in the US and strategically open stores as we develop the brand in a considered way, dictated by the opportunities we see."
No matter how good a retailer's strategy, external factors can always contribute to the failure to crack a foreign market. Tim Mason, who led Tesco's venture in the US, last year told the
Daily Telegraph he still believes Fresh & Easy was a good idea, which, given more time, would have worked.
Richard Perks, Mintel director of retail research, agrees that the credit crunch and global recession, which coincided with Tesco's US expansion, played an important role in the demise of Fresh & Easy. "Tesco went to a lot of trouble to understand the market and come up with a format that it thought would work. Rival Walmart was impressed with it, frightened by it and reacted to it. I'm not sure if Tesco was right to pull out when it did."
For all its meticulous preparation and research, Primark may still need lady luck on its side, and the patience to stay the course, if it is to make a splash across the Atlantic.
Case Study: Karen Millen
When upmarket fashion designer and retailer Karen Millen first entered the US in 2002 its approach was not the most systematic, admits chief executive Mike Shearwood.
"It was very scattergun. It was at a time when markets were very buoyant and the business had a limited success, enough to continue but not a barnstorming performance," he says.
In 2004, the retailer was bought by Icelandic Mosaic Fashions, which ceased trading in 2009, after which it became part of Aurora Fashions. Karen Millen was spun out and became an independent company in March 2011. Since then its approach to US expansion has become more methodical, Shearwood says.
"One of the complexities is the cost of advertising is huge [in the US] because of geographic reach. Magazines have regional editions and it is difficult to get national coverage."
Karen Millen used a concession model in partnership with department store Bloomingdale's to build recognition of its brand without investing big sums up front in advertising.
Historically, the US department store group bought its own product wholesale, and brands wanting to sell through the store had to guarantee margins, Shearwood says. "It made it difficult to make money. Bloomingdale's had the foresight to allow retailers to take concession space and build their ranges in a credible manner."
Although the retailer takes the same basic range and brand identity to the US, stores' precise merchandising patterns such as colour, sizing and balance of seasonal stock, will vary from city to city.
"Previously it was a cookie-cutter approach to the different cities. Now we have become more sophisticated in the timing and the styles for each region.
"The challenge is, whether you go into a shop in Miami or Chicago, people know they are in a Karen Millen store but there needs to be differences to make it appropriate for each market."
The retailer is now in 20 Bloomingdale's stores, 12 independent stores and has two outlets in the US. The flagship store on Fifth Avenue in New York is only the second store in the world able to house the entire Karen Millen range.
UK retailers entry and retreat from the US market
1974: Laura Ashley opens its first US shop in San Francisco. In 1999, it sells 106 US stores for $1 in a management buyout.
1987: Dixons buys a stake in US retailer Silo for £210m. In 1993 it sells out, after several years of losses.
1988: M&S buys the 155-store upmarket fashion retailer Brooks Brothers for $750m (£449m) cash. In 2001, it sells the chain for less than a third of the price.
1998: Ted Baker opens its first standalone US store, in New York, and now has 44 US stores.
2007: Tesco launches Fresh & Easy in the US. However, Fresh & Easy files for bankruptcy in 2013 and sells its stores.
2014: Low-price fashion retailer Primark announces plans to enter the US during 2015.